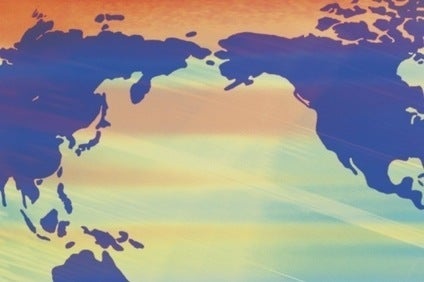 After five years negotiations, 12 Pacific Rim countries – including the US, Japan, Australia and New Zealand – have struck a deal that will reduce tariffs and trade barriers in the region.
The Trans-Pacific Partnership links about 40% of the global economy and will see the elimination or reduction of tariffs between the 12 countries. Agricultural goods are included in the agreement but tariffs in agricultural products have not be completely eliminated.
Tariffs on dairy, beef and pork products with countries. A statement from the Office of the United States Trade Representative said signatories had agreed to "promote policy reforms, including by eliminating agricultural export subsidies, working together in the World Trade Organization to develop disciplines on export state trading enterprises, export credits, and limiting the timeframes allowed for restrictions on food exports so as to provide greater food security in the region".
Hailed as an excellent opportunity to open up export markets by some and derided as a threat to the agricultural sector and good paying jobs by others, it is nevertheless clear the agreement is an advance for the principles of free trade.
Here are some early reactions to the deal.
"Dairy has been very hard to resolve and New Zealand has managed to get some progress against the odds. Our team has done well to lift the deal from where it stood at the ministerial meeting in Maui. While I am very disappointed that the deal falls far short of TPP's original ambition to eliminate all tariffs, there will be some useful gains for New Zealand dairy exporters in key TPP markets such as the US, Canada and Japan. Greater benefits will be seen in future years as tariffs on some product lines are eliminated" – John Wilson, chairman of New Zealand dairy giant Fonterra, says deal is "far from perfect" for New Zealand dairy.
"We obviously would have preferred that no additional market access be conceded in the dairy sector. However, we recognise that our government fought hard against other countries' demands, and have lessened the burden by announcing mitigation measures and what seems to be a fair compensation package, to minimize the impact on Canadian dairy farmers and make up for cutting growth in the domestic market. We have come a long way from the threat of eliminating supply management. The government has clearly understood the importance of supply management dairy farms in rural Canada and the economic activities they generate" – Wally Smith, president of trade organisation the Dairy Farmers of Canada, is "disappointed" by market access concessions.
"IDFA thanks US trade representative Michael Froman, US chief agricultural negotiator Darci Vetter and the entire US interagency negotiating team for their hard work in bringing the Trans-Pacific Partnership negotiations to a close. We look forward to reviewing the agreement's dairy provisions as they become available" – The US's International Dairy Foods Association group VP Clay Hough, thanks US trade officials:
"In many parts of the world, food and agricultural products still face the legacy of high import barriers. We believe the Trans-Pacific Partnership will allow food to move more freely across borders from places of plenty to places of need, which benefits farmers and consumers around the world. Over time, the most successful countries have been those that embraced international trade. Modern trade agreements like the TPP will continue that trend, while also setting high standards for labour, human rights and sustainability" – Cargill chairman and CEO David MacLennan sees benefits at both ends of the supply chain.
"We have done the best possible efforts in the negotiations, under very strong pressure from beef-exporting countries such as the US and Australia to eliminate tariffs… We are aware that producers are concerned about a negative influence of the agreement on their businesses. We will take every possible measures to ensure they will continue production" – Japan's Agriculture, Forestry and Fisheries minister Yoshimasa Hayashi held a press conference after just six days in the Cabinet to calm public fears over TPP. He said he aimed to provide the Japanese agriculture, forestry and fishery industries with "hope for the future" and detailed the establishment of a "TPP headquarters" to manage implementation. Click here for the webcast.
"NPPC played an active role throughout the five-plus years of negotiations, providing US negotiators with key information on barriers we face in the 11 other TPP countries and offering guidance on outcomes that would ensure substantial new market access benefits for US pork in those markets. We look forward to reviewing the full text of the TPP agreement and the schedules of market access concessions as soon as possible. We are reserving final judgement on the package until then" – US National Pork Producers Council Dr. Ron Prestage believes the deal could open "enormous new market opportunities.
"We believe that supply management for eggs, poultry and dairy is both beneficial and essential to Canada, especially in the context of our solid domestic market-focused policy that allows us to produce eggs for Canadians that are among the best in the world. Today's agreement demonstrates that the Canadian egg industry will continue as an integral part of Canada's agricultural future and will continue to deliver exceptional benefits to consumers in Canada while at the same time allowing other sectors to benefit from the export market" – Egg Farmers of Canada chairman Peter Clarke stresses need for supply management.
"Once again, taxpayers will be bearing the costs. After having lost hundreds of thousands of manufacturing jobs, can Canada afford to lose yet more jobs in a key sector such as the dairy industry or in other industries? The Teamsters Union will not accept that its members be forced to make concessions to allow Canada to remain artificially competitive in the Trans-Pacific economic area. If the workers we represent dispose of less income, their purchasing power and ultimately their contribution to society will decrease accordingly. We can't build this country on low-wages" – François Laporte, president of the Teamsters Canada union, says Canadian taxpayers will bear cost of C$4.5bn in dairy subsidies while workers will be expected to make concessions to ensure Canada remains "artificially competitive".
"If this tariff relief was passed straight through to New Zealand growers, it would equate to savings of over $1000 for every hectare of kiwifruit grown in New Zealand. This tariff elimination will also benefit Japanese consumers by supporting our competitiveness against other fruit in Japan… We welcome the release of further details of the Agreement and hope this will help to balance some of the concerns which have surrounded these negotiations. The reality is that New Zealand is a small nation reliant on exporting to earn our way in the world and these agreements are vital to our future prosperity as a nation" – New Zealand's Zespri Kiwi Fruit CEO Lain Jager says the company will benefit from lower tariffs in Japan and elsewhere.
"This agreement signifies a game changing opportunity for Australian beef. As an industry we see a very positive future for our export markets. Canada and Mexico have been long term customers for Australian beef and this deal can only further enhance our trade partnership. Once fully implemented, the TPP will see the import tariff applied by Japan reducing to 9% while the elimination of tariffs by both Mexico and Canada within ten years, this is an outstanding result. This rapid growth in market access in the Asia Pacific region will build an unprecedented opportunity for our farmers, local communities and businesses" – Cattle Council of Australia president Howard Smith sees TPP as a "game changer".
"An agreement on the Trans-Pacific Partnership (TPP) negotiations provides a more level playing field in trade for American farmers. The agreement would eliminate or significantly reduce tariffs on our products and deter non-science based sanitary and phytosanitary barriers that have put American agriculture at a disadvantage in TPP countries in the past. Despite these past barriers, countries in the Trans-Pacific Partnership currently account for up to 42% of all US agricultural exports, totalling $63bn. Thanks to this agreement and its removal of unfair trade barriers, American agricultural exports to the region will expand even further, particularly exports of meat, poultry, dairy, fruits, vegetables, grains, oilseeds, cotton and processed products" – US Agriculture Secretary Tom Vilsack says deal removes "unfair" trade barriers.