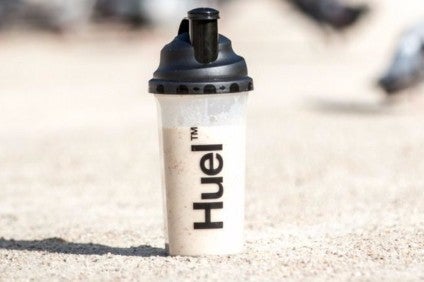 Former Gü and Ella's Kitchen executive James McMaster has joined UK firm Huel as its new CEO.
Huel said McMaster will support founder Julian Hearn's "global ambitions for the rapidly expanding nutritionally complete food brand".
Hearn had been acting as CEO himself until now.
Huel, which also has offices in Germany and the US and employs more than 30 people, has provided nutrition in powdered form but this year it launched Huel Bars.
It also launched Huel Professional, designed for sporting athletes and those in the armed forces.

McMaster is tasked with moving the company from a start-up to an international business.
He joined pudding start-up Gü in 2007 and built the supply side of the business in his role as operations director. The company tripled turnover in three years to GBP25m (US$32.9m) before being sold in 2010.
McMaster that year joined UK baby-food business in Ella's Kitchen, where he worked until 2015 as COO and then co-managing director. In January 2015, he was named CEO role at Life Health Foods UK where he launched Up & Go breakfast drinks into the UK market.

He said: "Huel is a brave, modern brand that allows consumers to enjoy food in a new way. We believe Huel has the potential to change nutrition habits globally. Huel has a huge opportunity to grow and lead the complete food category space so I am looking forward to working with the team and contribute to the continued expansion of the company."
Hearn said: "I set up Huel because I was troubled by the sheer amount of food we waste as humans. I hoped that Huel could go some way to combating the global food crisis we are now facing in offering a functional and convenient food in an alternative format.
"Ultimately, I respect the environment and looked for a lifestyle that supported these views. I have appointed James to bring fresh leadership to a talented team. His varied background across consumer brands and e-commerce will stand Huel in good-stead to help continue to grow the business."
Huel's products are based on ingredients such as rolled oats, pea protein and flaxseed.