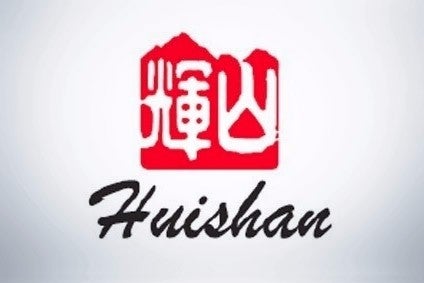 Troubled Huishan Dairy has outlined plans to give creditors shares in the business, with the Chinese group also proposing to hand a stake to management while the company looks for a "white knight".
Hong Kong-listed Huishan Dairy said in a stock exchange filing today (4 July) outlined plans to restructure its debt, proposals that include creditors becoming shareholders, alongside its management.
The business plans to group its operations, as well as some other interests held by chairman and controlling shareholder Yang Kai, into a holding company. The listed Huishan Dairy would own the holding company, with its own shares then carved up.
"The relative percentages are not yet decided and subject to negotiation. The intention of some equity participation for management is to ensure a team to continue with operations pending the eventual identification of a white knight to recapitalise the newly established group," Huishan Dairy.
The stock exchange filing admitted Huishan Dairy, which has been rocked by allegations of misappropriation of funds by Yang – claims denied – and the collapse of its board of directors, "is still in the course of verifying its financial position".
The Huishan Dairy board, now back up to four members after losing a raft of directors for various reasons during the spring, has set up an "independent board committee" to look into the group's financial position. Until the committee has carried out its work and presented information to Huishan Dairy and its creditors, plans to restructure its debt and its shareholding structure cannot proceed, the company said.
Trading in Huishan Dairy shares remains suspended.
It was on 24 March when Huishan Dairy halted the trading in its shares in Hong Kong after the company's stock plummeted by over 85%.
The slump was reportedly due to a short-seller attack. The fall in the value of Huishan Dairy's shares had come after allegations a "major shareholder" in Huishan Dairy had used CNY3bn (US$441.3m) on the dairy firm's balance sheet to invest in Chinese real estate and was unable to recoup the money.
The following week, Huishan Dairy provided an update on its financial position, revealing it had met with its creditors after missing interest payments.
However, in a stock market filing, Huishan Dairy insisted it did not believe there was "any misappropriation", while it has met with government officials and creditors to discuss its payments.
In May, Huishan Dairy received notice from the Hong Kong Stock Exchange that trading in its shares would be suspended indefinitely, although the company has since said the exchange had set conditions before trading could resume, including informing the market of all material information, demonstrating it has put in place adequate financial reporting procedures and internal control systems, as well as publishing all outstanding financial results and address any audit qualification.