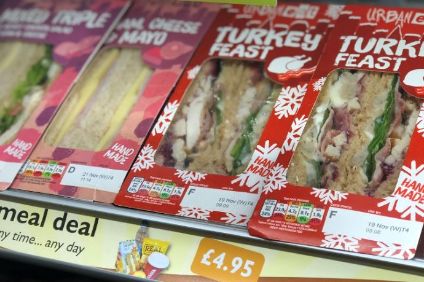 UK sandwich-to-salads supplier Adelie Foods is to close its factory in Kilmarnock, Scotland, affecting 180 employees.
Additionally, a "small number of roles" will be "put at risk" at its nearby Munro Place Distribution Centre as part of the proposals.
Adelie said some roles could move to other parts of the group.
The London-based company said from February it is planning to "move volume" from the Kilmarnock facility – which currently manufactures a range of sandwiches, hot food and snacks, including the Urban Eat sandwich range – to facilities in Wembley and Southall on the outskirts of London.
In a statement, Adelie said the decision was taken "following two years of operational investments, which have improved national distribution efficiencies and value".
Adelie CEO Martin Johnson said: "We have reviewed our factory estate to ensure that it is the right size and profile for our future needs, taking into account the nature of our sales growth and the efficiency that has been delivered operationally. As a result of this, we are proposing to move all production from our Kilmarnock factory to our southern sites in Wembley and Southall.
"This proposal to close our Kilmarnock factory has been made after significant and careful consideration. Kilmarnock has been an important part of our business in servicing our customers in Scotland. However, with the recent investment now complete, we have the ability to service each customer from our remaining three factories and our existing distribution centre in Kilmarnock."
Johnson said Adelie has invested "heavily" in equipment and capabilities in its factories and in its distribution network through "new higher-capacity vehicles, cutting-edge systems and new depots" meaning it can now distribute nationally from any of its UK factories.
The company will now enter into a period of consultation with employees and their representatives at Kilmarnock and Munro Place.
In July 2017, Adelie announced the closure of its 180-employee Middlesbrough factory in the north east of England and the relocation of its Midlands distribution centre from Leicester in the East Midlands to Tamworth in the West Midlands.