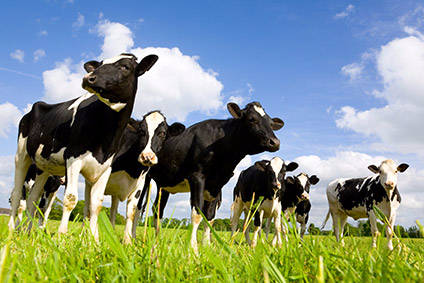 Hungarian dairy Alföldi Tej is developing a new processing plant at its site in Debrecen to expand manufacturing including supplying products to China under a new export deal.
Hungary's foreign affairs and trade ministry confirmed it is contributing HUF4.8bn in "non-returnable funding" for the project, on which HUF12bn (US$41.3m) is being invested.
The plant in Debrecen, which was sold to Alföldi Tej by Dutch Dairy giant FrieslandCampina in 2015, needs new processing to handle increased milk production, Mélykúti said.
Alföldi Tej did not give details of the export deal agreed with China, but Hungary's foreign affairs and trade minister Péter Szijjártó said: "We have succeeded in coming to an agreement with the Chinese government on the export of Hungarian milk products."
Szijjártó said Chinese experts recently "completed an audit of Alföldi Tej, the results of which will soon be made available, and then the company's products can also set off for the Chinese market".
Alföldi Tej's MD, Tibor Mélykúti, said the dairy group purchases some 320m litres of milk each year, "making it Hungary's largest purchaser, while total production by the group's members represents a quarter of Hungary's total raw milk production".
However, the production total exceeds the existing annual processing capacity of 245m litres, meaning 20% of raw milk production "is having to be sold as a raw ingredient, often with significant losses", Mélykúti added.
"At the new plant in Debrecen, we would like to produce high added value products and produce 8,500 tons of cheese and 7,000 tons of powdered milk products each year using state-of-the-art technology," Mélykúti said. "This is [Hungary's] largest milk industry investment in recent decades. The group's increased capacity will also enable us to increase suppliers."
Alföldi Tej was founded in 2003 by 23 milk producers and today includes 102 members. According to the dairy, 30% of the members are sole proprietors and small-scale producers, while the remainder are joint ventures that employ a total of 5,000.
The dairy group reported turnover of HUF42.9bn and HUF216m in after-tax profits in 2015.