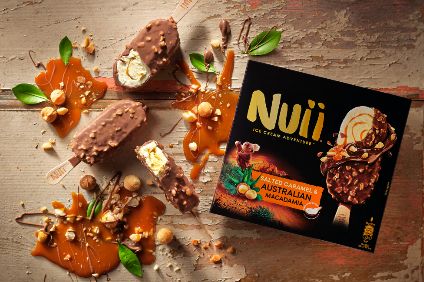 Froneri, the global ice-cream major co-owned by Nestlé, has unveiled a new chairman.
The company, which manufactures ice cream sold under brands including Nuii and Kelly's of Cornwall, has appointed Nestlé executive Patrice Bula to the role.
Bula, who has been on Froneri's supervisory board since the UK-based business was formed by Nestlé and PAI Partners four years ago, will replace Luis Cantarell on 1 January.
Cantarell, a 40-year Nestlé veteran, was appointed Froneri chairman in 2016 when the Swiss giant put the bulk of its ice-cream business into a new venture, named Froneri, with private-equity group PAI Partners.
In a statement, Froneri said Cantarell had "expressed his desire to step down" at the end of the year, adding the business had "achieved rapid sales and profit growth, steadily gaining market share" during his tenure. Froneri, the number two business in ice cream behind Unilever, generated sales of EUR2.7bn (US$3.3bn) in 2019.
Ibrahim Najafi, Froneri's CEO, said: "I have much admiration and respect for Luis whose strategic vision and tireless leadership were driving forces behind the creation of Froneri. Without him, we would not be here today. I wish Luis every happiness in his retirement and I look forward to working even more closely with Patrice on the opportunities ahead."
Najafi was the chief executive of the PAI-owned R&R Ice Cream when it was merged with a clutch of Nestlé ice-cream assets in the autumn of 2016.
Nestlé CEO Mark Schneider said: "I would like to thank Luis for having done such an exceptional job as chairman of Froneri, shaping this new company into the winning organisation it is today. We are very happy that Patrice Bula has accepted to succeed Luis. He has the perfect profile for the job and I am sure his leadership will provide Froneri with the guidance it requires to continue its successful journey."
Bula, the head of strategic business units, marketing, sales and coffee arm Nespresso at Nestlé, joined the world's largest food maker in 1980.