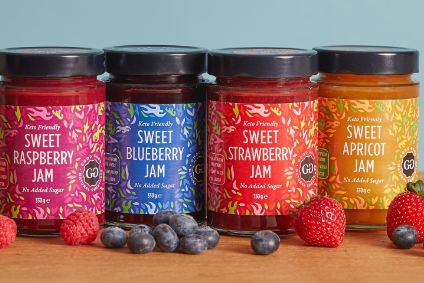 Good Good, the Iceland-based food company specialising in no-added-sugar products, has closed a US$3m Series A funding round.
Investors have not been named but individuals and angel investors joined the round, according to Good Good, which said it will use the cash raised to strengthen the brand's marketing in the US market and to propel new product development and nationwide distribution.
Good Good, which has a product range including jam, chocolate hazelnut spread and syrup, was founded in 2015 to create a range that is diabetic-friendly and made with natural ingredients. It uses sugar substitute stevia to sweeten its products.
Its products can be found in 1,800 stores across the US and on Amazon, with additional distribution via Walmart.com launching this June.
Good Good's products are also sold in 15 countries other than the US.
Co-founder and CEO Gardar Stefansson said: "This round of funding will be used to support Good Good's growth as we expand our presence in the US.
"Our keto jams are currently the most sold keto jam in the United States; however, we still see a great deal of untapped potential for our brand in the market. Now, we will have the capacity to hire additional team members to add expertise in US distribution and bolster our marketing efforts for continued growth within the US."
Good Good's products are manufactured in the Netherlands and Belgium and distributed through warehouses in Tilburg in the Netherlands as well as Virginia in the US.