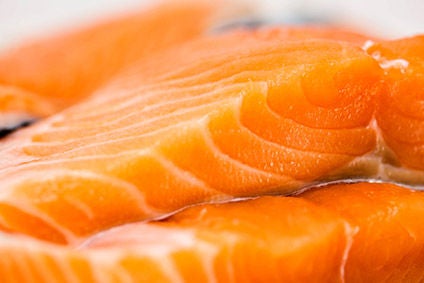 The Iceland Enterprise Investment Fund has begun a formal process to sell Icelandic Group's Spanish subsidiary Icelandic Iberica.
The move follows the recent sale of the Icelandic Asia business to fellow Iceland-based seafood business Brim and is part of a broader reorganisation of the operations of seafood supplier Icelandic Group.
Iceland Enterprise Investment, the owners of Icelandic Group, also revealed smaller operations in the UK, Benelux and Iceland will report directly to the fund. Seachill in the UK, Gadus in the Benelux and Nyfiskur in Iceland will be wholly managed by the current in-country teams.
Icelandic Group itself will be reorganised, retaining only vital services, Iceland Enterprise Investment Fund revealed.
Herdis Fjeldsted chairman of Icelandic Group and MD of Enterprise Investment Fund said the "major changes" Icelandic Group has undergone in recent years have resulted in "good progress in reorganising the company." He continued: "The sale of Icelandic Iberica, as well as the restructuring of Icelandic Group, is is a logical extension of that work."
Having overseen the turnaround and reorganisation process since 2014, Icelandic Group CEO Arni Geir Palsson and Jóhann Gunnar Jóhannsson, the business's deputy CEO and CFO, will transition to new roles as consultants to the board.
Palsson said: "Since I was appointed as CEO 18 months ago, I've been committed to ensure our turnaround and future success of the company and each business unit. I'm proud of the progress we've made to date that can largely be attributed to the great team I've had the pleasure working with."