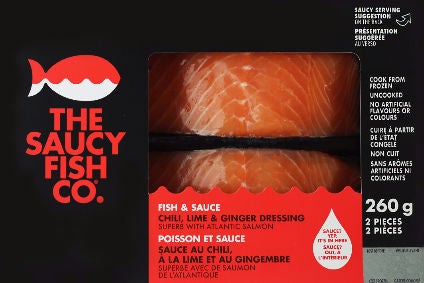 The Icelandic Group is to sell its UK fish products operations Icelandic Seachill, owner of The Saucy Fish Co. brand.
The decision was announced today (21 April) by Icelandic, which is owned by Iceland Enterprise Investment.
A spokesperson for Icelandic told just-food the company was not commenting further on its decision to announce the sale.
According to a statement from Icelandic, Iceland-based bank Islandsbanki and UK-based Oghma Partners have been mandated to manage the sale of all shares in Seachill.
"The company has a strong position in its category, offering a total solution to its customers," Icelandic said.
The company said Seachill, which employs around 750, reported revenues of GBP266.3m (US$340.5m) in 2016, with EBITDA of GBP10.4m.
"Founded in 1998, the business has grown to be one of the largest chilled fish processors in the UK, with well-invested facilities and an established supply chain," Icelandic said.
In January, Icelandic announced the expansion of the Saucy Fish Co. brand in the UK with the launch of a new range of frozen products in the market.
Last September, Icelandic agreed to sell its Spanish subsidiary to Solo Seafood, a company which is owned by a group of seafood companies in Iceland that are among the subsidiary's main suppliers.
The Enterprise Investment Fund (EIF) owns a 100% share in Icelandic. The EIF is an investment fund in ownership of 16 Icelandic pension funds, Landsbankinn and Icelandic insurance firm VIS.