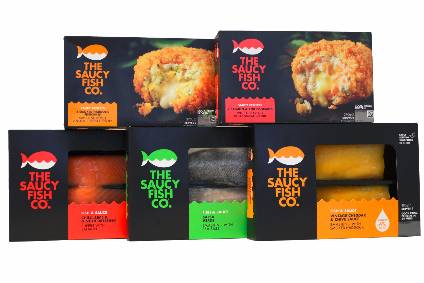 Icelandic Seachill is expanding its Saucy Fish Co. brand in the UK with the launch of a new range of frozen products in the market.
The company said that new products will be rolled out at Sainsbury's stores nationwide.
A spokesperson for the group told just-food the range is the brand's first move into the frozen aisle in the country. Icelandic launched a line of frozen seafood items under the Saucy Fish Co. brand in Canada six months ago.
The new Saucy Fish Frozen range includes: sea bass with salsa verde; smoked haddock with a vintage cheddar and chive sauce; salmon with chilli, lime and ginger dressing; and two "saucy centre" fishcake variants.
Icelandic said that it hopes to appeal to "younger shoppers with higher value baskets". "Our research shows there is a lack of inspiration and a need for convenience in the frozen fish category. The new Saucy frozen range was designed to provide consumers with a much-needed solution; quality fish, from freezer to fork in half an hour," Amanda Webb, sales and marketing director at The Saucy Fish Co, said.
The brand, meanwhile, is partnering with Katie Pix of Jamie Oliver's Food Tube. "Putting digital at the heart of our brand strategy to launch Saucy Fish Frozen in the UK was a calculated move to catch our Saucy shoppers online and in-store. We want to inspire the mid-week meal, introduce a new generation of shoppers to Saucy's cool new home of the freezer aisle and ultimately, get more people, eating more fish, more often," Webb said.