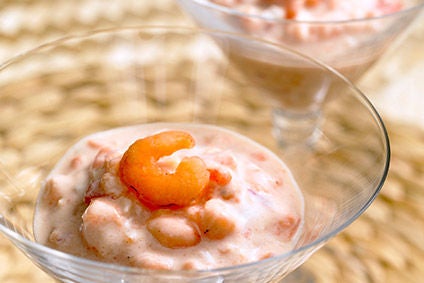 UK fish products supplier Icelandic Seachill has confirmed it will close a deli plant in the English seaport town of Grimsby at the end of March 2017 with the loss of up to 86 jobs, after losing three private-label contracts from MARKS AND SPENCER .
Icelandic Seachill said yesterday (22 August) that while any job losses were regrettable, the number of redundancies would be "significantly lower" than the 175 originally envisaged. "There is a possibility of this figure reducing further as employees take opportunities at our chilled site, however this will have an impact on the number of agency staff employed," the company said.
The company said last June that it was set to make redundancies and close one of its three plants in Grimsby after M&S moved three private-label contracts from Icelandic Seachill to 2 Sisters Food Group, Greencore and Bakkavor.
Icelandic Seachill said then it proposed to reconfigure its existing coated site in Grimsby "to integrate deli production and to reduce and optimise coating production in line with demand and opportunities". The company said talks with union leaders and representatives of monthly paid employees under a 45-day consultation period "have now broadly concluded". Meanwhile, "individual consultations are ongoing until the end of August and outcomes of the selection process are being communicated to individuals directly".
Icelandic Seachill said yesterday: "We appreciate this is a difficult and sensitive time for our employees, and our priority as a business is to support those affected by M&S's decision. Icelandic Seachill remains in good shape with strong and continuing partnerships with our other valued customers."
An M&S spokesperson told just-food in June: "The decision to move products from Icelandic Seachill to three other suppliers is not one we have taken lightly. However, we believe the move will further improve our fish offer and deliver new and exciting products for our customers."