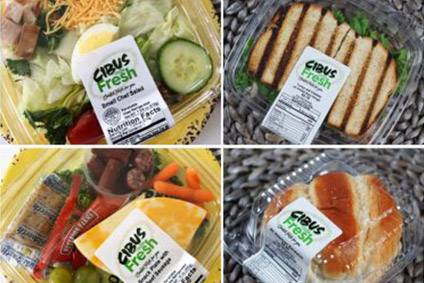 US-based distributor IF&P Foods has acquired Cibus Fresh, a manufacturer of convenience grab-and-go food products.
Financial details for the transaction to purchase Cibus Fresh based in Nobelsville, Indiana, were not disclosed. The foodservice company makes a range of made-to-order sandwiches, flatbreads, wraps, salads and snack packs.
IF&P Foods was born out of the merger between Indianapolis Fruit and Piazza Produce in 1997. Indianapolis Fruit supplies to grocery outlets and retail chains, while Piazza Produce is a distributor to foodservice customers.
Greg Corsaro, president and chief executive of IF&P Foods, said: "By combining Cibus Fresh's unique approach to fresh convenient foods with our extensive expertise in produce and speciality foods distribution, we're primed to exceed our customers' expectations with new offerings, quality and speed of delivery."
The acquisition also includes an 11,000-square-foot kitchen facility approved by the US Food and Drug Administration and the United States Department of Agriculture.
Cibus Fresh's co-founders Kurt Layer and Bill Pitrelli will remain at the firm following the acquisition.
Layer said: "Having access to more resources means we can get even more creative in the design and delivery of our culinary creations. Together we can advance the convenience food industry in ways we could never do alone."