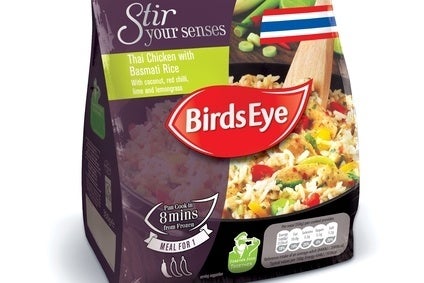 Iglo Group has added to its Birds Eye range in the UK with a line it said hopes to help time-poor consumers looking for flavours from around the world.
The eight-strong Stir Your Senses range includes dishes such as Thai chicken with basmati rice and a Spanish paella sold in 350g bags that offer a meal for one. The meals can be prepared in less than ten minutes, the company said.
"We understand that there's demand for a hassle-free meal solution that still provides exciting flavour combinations, and with solo dining on the rise, the range's single portion bags are ideal for meeting this need," Steve Chantry, UK marketing director for Birds Eye, said.
The meals are on sale from today (9 February) at an RRP of GBP2.99 (US$4.55).