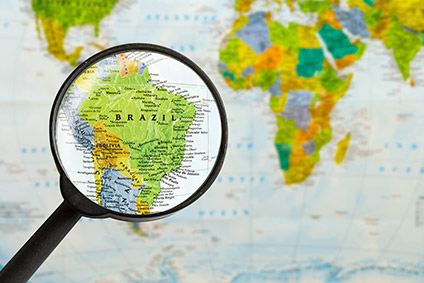 Brazil is still counting the cost of a truckers' strike on the country's food industry more than a week after drivers started to erect blockades on major highways in protest over high fuel prices.
Meat giants BRF and Marfrig Global Foods said last Thursday (24 May) they were experiencing a shortage of raw materials such as animal feed as the strike hit deliveries, with both firms either having to halt or pare back production.
Despite a package of measures announced by President Michel Temer at the weekend, including a 60-day cut in diesel prices, there appears to be no immediate end to the strike amid a shortage of food on supermarket shelves and animals going to waste.
The Brazilian Association of Animal Protein (ABPA) said yesterday that the strike, which has affected 22 states, had so far caused the deaths of almost 70 million birds due to disruption in the animal feed supply chain. And 120,000 tonnes of chicken and pork have ceased to be exported since the start of the strike, the ABPA added.
Another one billion birds and 20 million pigs are still at risk of dying as a direct consequence of the blockades, the industry body said.
In a statement on its website, the ABPA said: "All efforts are being carried out by poultry farmers, industry technicians, employees of the production chain (including drivers who do not agree with the continuity of the strike) to reduce the serious impacts caused by the shutdown. The situation is alarming for the whole industry. The continuation of blockades for food, feed and livestock are a serious risk to the country and require strong and immediate government action. It is no longer possible to wait."
The Guardian newspaper reported yesterday food wastage is also mounting and quoted the country's Dairy Products Association as saying 300m litres of milk had had to be thrown away.
Along with cutting fuel prices, President Temer at the weekend also set a minimum fare should be paid to truck drivers for carrying freight and instructed toll operators not to charge for unloaded vehicles. But the sticking point for truckers appears to be the fear it will be business as usual once the 60-day period for lower diesel costs expires.