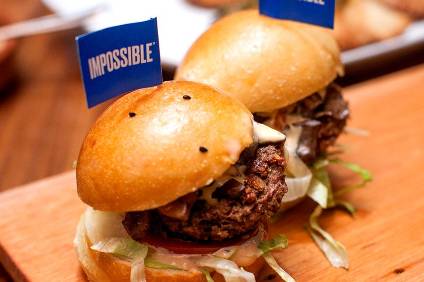 Impossible Foods, the US plant-based meat supplier, has secured its first airline contract, with a deal to supply Air New Zealand.
The California-based business said its burger would be served to flyers on flights from Los Angeles to Auckland.
Impossible Foods, formed in 2011, sells its Impossible Burger to more than 2,000 restaurants in the US, including chains such as Fatburger and Umami Burger.
In April, the firm announced it would make its move into Asia after it attracted US$114m of fresh investment.
The $114m, raised by way of a convertible note, brings total investment in the firm to nearly $400m. Lead investors included Singapore's state-owned investment company Temasek Holdings – which had already backed the business in an earlier round – and Shanghai and Hong Kong-based private-equity firm Sailing Capital.
Investors in Impossible Foods since its formation include Bill Gates, California fund Khosla Ventures and Hong Kong-based Horizon Ventures.