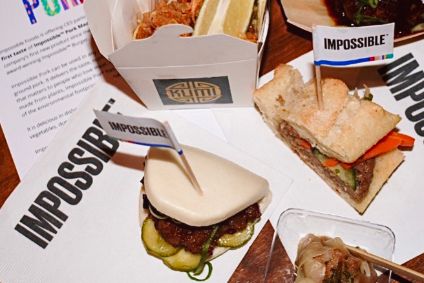 US plant-based manufacturer Impossible Foods has raised another US$200m in a funding round.
The Series G equity funding round takes the total amount the California company has raised to $1.5bn.
Impossible Foods said it will use the latest investment round to continue the expansion of R&D as well as on product development, international operations and "other core functions".
The latest funding follows the company's previous investment round – the $500m Series F round announced in March, which was said to be one of the largest investment rounds for a food tech start-up.
The Series G round was led by new investor Coatue, a technology sector hedge fund. Existing investors, including Mirae Asset Global Investments and Singapore state fund Temasek, as well as new investor XN, also contributed.
Impossible Foods' existing individual investors include music stars Common, Jay-Z and Katy Perry, as well as actress Jaden Smith and tennis player Serena Williams.
Dr. Patrick Brown, CEO and founder of Impossible Foods, said: "Impossible Foods needs to sustain our exponential growth in production and sales, and invest significantly in R&D. Our investors believe in our mission to transform the global food system – and they recognise an extraordinary economic opportunity."
The funding round closely follows the launch of Impossible Sausage, the first new product from Impossible Foods since the 2016 launch of Impossible Burger.
Fast-food restaurant group Burger King became the first chain to roll out Impossible Sausage in June when it launched the Impossible Croissan'wich in all 7,500 locations in the US. A week later, Starbucks launched the Impossible Breakfast Sandwich in all 15,000 Starbucks outlets nationwide.
Impossible Foods is said to be developing other plant-based products, such as Impossible Pork Made From Plants, milk and steak.
In June, the company revealed it had launched a direct-to-consumer (D2C) operation.
The same month, Brown predicted plant-based food will "completely replace" animal products within 15 years.