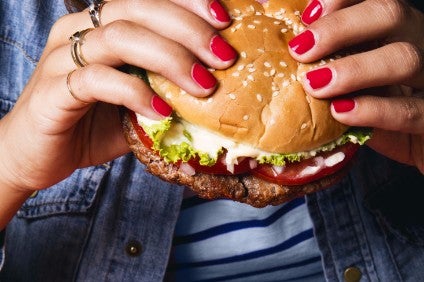 US meat-free supplier Impossible Foods has set out plans to lower the prices on products it sells through the foodservice channel in a number of countries.
The difference in price between conventional meat and meat-alternative products is seen as a possible restraint on the growth of meat-free products and manufacturers have been seeking to make their products more competitive.
California-based Impossible said "continued production records" mean it can cut prices on items sold to foodservice customers in the US by around 15%. The company is also planning to reduce prices on products in Canada, Singapore, Hong Kong and Macau. Prices in those markets will fall at a "double-digit" rate, although Impossible did not disclose by how much.
Production at Impossible's plant in Oakland and at "multiple plants" run by co-manufacturers had "increased six-fold since 2019", the company said.
Pat Brown, Impossible's CEO and founder, added: "Our stated goal since Impossible Foods' founding has always been to drive down prices through economies of scale, reach price parity and then undercut the price of conventional ground beef from cows. Less than a year ago, we cut foodservice prices by 15%. Today's price cut is just the latest - not the last - step toward making the food system sustainable."