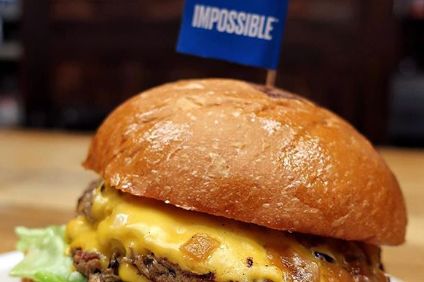 US plant-based meat and dairy products business Impossible Foods has attracted US$114m in new investment.
And the California firm will make its first international foray later this month when the Impossible Burger debuts in Asia.
"Asia drives 44% of the world's demand for meat, and the rate of consumption is growing faster than any other region," Impossible Foods said in a statement.
No other details about the push into Asia have been made available.
The $114m, raised by way of a convertible note, brings total investment in the firm to nearly $400m. Lead investors this time around included Singapore's state-owned investment company Temasek Holdings and Shanghai and Hong Kong-based private equity firm Sailing Capital.
Started in 2011 by a Stanford biochemistry professor, Impossible Foods makes meat directly from plants. Its flagship product, the Impossible Burger, is now in more than 1,000 restaurants from Hawaii to Maine.
To meet demand the company began ramping up its first large-scale production facility in Oakland, California, in September. It plans to add a second shift at the factory this spring.
Impossible Foods' CEO and founder Dr. Patrick Brown, said: "We are proud of the progress we've made – but frankly there are still millions of restaurants and billions of people who want meat. We won't stop until the global food system is truly sustainable."
Previous investors include Microsoft founder Bill Gates while Temasek, an investor this time around, also took part in a previous investment round in August which raised $75m.