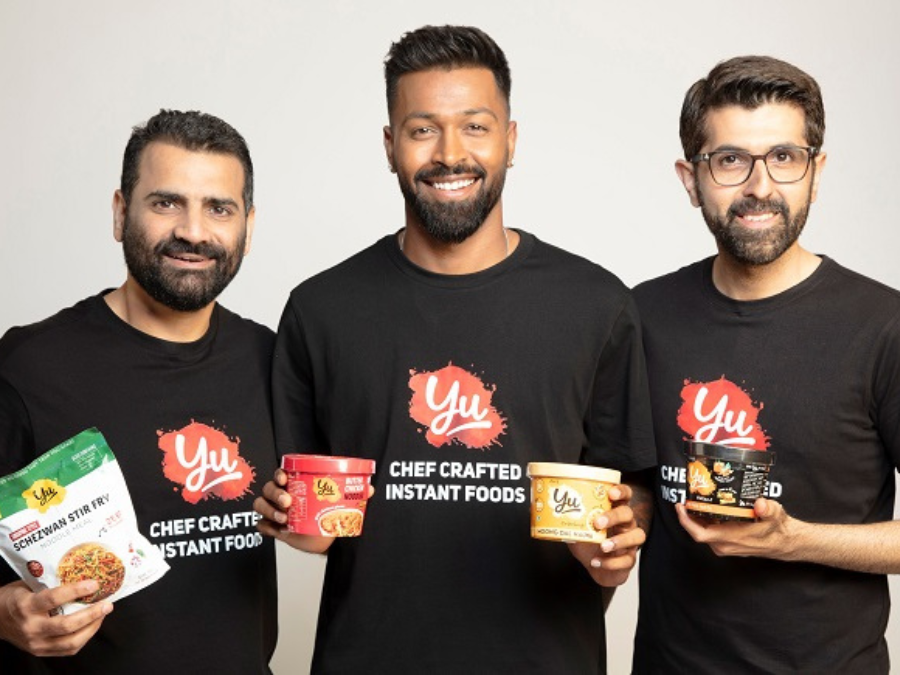 India international cricketer Hardik Pandya has invested in instant food brand Yu and become a brand ambassador for the company.
Financial details were not disclosed.
Founded in 2020, Yu has partnered with Pandya to promote the brand in India and overseas. The company is set to launch its maiden brand campaign during the 2023 Indian Premier League season, the country's annual cricket league with a cumulative viewership of 307 million for its opening ten matches thus far, according to broadcaster Disney Star.
Founders Bharat Bhalla and Varun Kapur closed the company's Series A fundraising round in October, led by Indian investor Ashish Kacholia and Asian Paint family.
Yu offers a range of 14 preservative-free SKUs across the pasta, noodles, oats and Indian confectionery Halwa categories. The company operates a 24,000 square-feet facility in Gurugram, south-west of New Delhi.
The instant-food business, which employs more than 100 people, distributes its products to more than 4,000 stores, e-commerce services throughout India and to export markets including South Africa, Singapore and the US.
Pandya said: "What Bharat and Varun have done at Yu is truly exceptional. To make packaged foods without any chemicals or preservatives that still taste as good as fresh is remarkable.
"Yu is a highly purpose-driven brand that is bringing a revolution in the packaged food space through its diversified product categories."
Yu has recently launched its own ready-to-cook product with Instant 5 Minutes Hakka Noodles and is looking to launch eight to ten more products over the next 12 months.
The company's other investors include the Start Up India Seed Fund established by India's government. Yu has also claimed to have "doubled its production capacity" recently.
Bhalla and Kapur jointly stated: "We are excited to partner with Hardik in our endeavour to build a disruptive consumer brand in the instant food category. Hardik is a youth icon, and as the face of Yu, he will help drive awareness among consumers enabling a switch in consumption patterns from currently available products that contain chemicals and preservatives.
"Hardik Pandya's passion for health and wellness aligns perfectly with our brand's core values and mission. We are confident that Hardik's association will allow Yu to significantly scale its business across all channels and target groups."