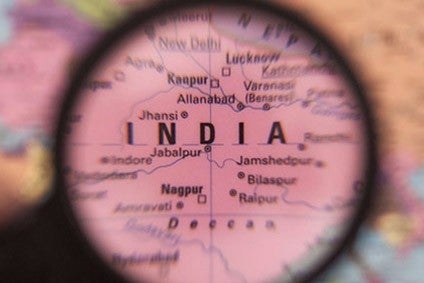 The Food Safety and Standards Authority of India (FSSAI) has released new regulations covering organic foods in the country.
The organisation, an autonomous body operating under the Indian Government's Ministry of Health & Family Welfare, made the announcement to coincide with the Organic World Congress, which is being held this week in New Delhi.
A common logo for organic foods has also been unveiled.
The new umbrella regulations cover two existing systems of organic certification and also provides for recognition of other certification systems in the future.
The Indian Organic Integrity Data Base Portal has also been launched to help consumers verify the authenticity of organic foods.
FSSAI initiated the development of the regulations a year ago, through "extensive consultations" with various stakeholders, including related ministries, agencies, NGOs and farmer organisations.
Draft regulations were then created and sent out to stakeholders for their input before the current regulations were put together.
Under the Food Safety and Standards (Organic Foods) Regulations, 2017, any foods offered or promoted for sale as organic foods in the country are required to comply with all the requirements of NPOP or PGS-India (the existing systems of certification) or any other certification system that may be approved by FSSAI in future.
However, direct sales of organic food by small farmers or producers to the end consumer are exempt from this requirement.
At present, the two systems in operation have separate logos, which would be integrated into a single unified logo for organic food "in due course".
The unified logo is an identity mark to distinguish organic products from non-organic ones, supported with the tagline Jaivik Bharat (which translates as organic India) at the bottom.