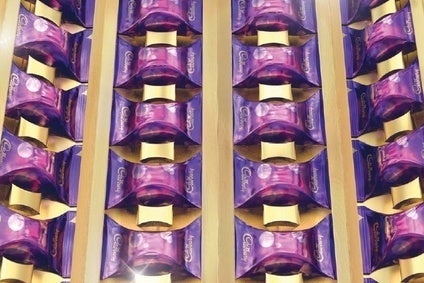 Mondelez International is targeting Indian consumers who want to buy chocolate as a gift with the launch of Cadbury Glow.
The boxed pralines will roll out across ten Indian cities, including Delhi, Mumbai and Pune, next month.
The US group, which leads India's chocolate sector when measured by market share, said Cadbury Glow was developed between staff in India and within its global chocolate business. The chocolates are made in Mondelez's site in Bratislava, the Slovakian capital.
"This collaboration helped us bring together the best of our international expertize in chocolate making and our in-depth knowledge of the Indian consumer to create a product that is high on innovation," Mondelez's Indian arm said.
Cadbury Glow is sold in 160g and 240g boxes priced at INR400 (US$6.63) and INR600 respectively.