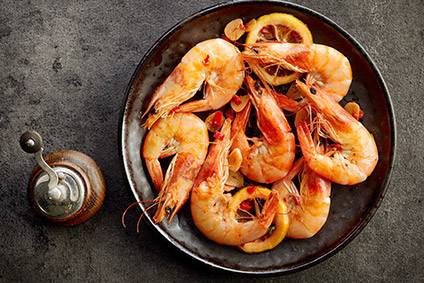 Three India-based seafood exporters – Nekkanti Sea Foods, Devi Seafoods and Sandhya Marines – have submitted plans for IPOs.
A fourth firm, Devi Fisheries, has reportedly appointed investment banks to look at its own listing.
Nekkanti Sea Foods, Devi Seafoods and Sandhya Marines, all based in Visakhapatnam in the eastern state of Andhra Pradesh, have filed draft prospectuses with the SEBI, India's capital markets regulator.
The owners of all three businesses are looking to list chunks of their shares.
Sandhya Marines, an exporter of "value-added" frozen seafood, said the proceeds would be used to invest in production and pay down debt.
The promoters behind Sandhya Marines' IPO include chairman and MD Dr. K.V. Prasad.
Frozen shrimp exporter Nekkanti Sea Foods' IPO is a two-part share offer – the sale of stock by existing investors and the sale of fresh equity.
It said funds raised from the sale of shares from existing investors would go back to the shareholders, with the proceeds from the offer of new shares "funding the working capital requirements of our company". The existing shareholders, which held over 85% of Nekkanti Sea Foods at the end of 2017, will continue to be majority investors.
Shrimp and shrimp feed supplier Devi Seafoods said the shares being sold in the business are from existing investors, who would receive the proceeds.
Sandhya Marines sells seafood to the retail and foodservice sectors in North America, Europe and Asia, according to its prospectus.
Its customers includes brand owners such as US-based Arista Industries and Thai Union Group US subsidiary Chicken of the Sea Frozen Foods.
In the 12 months to the end of March 2017, Sandhya Marines' revenue reached INR5.29bn (US$81.1m), up from INR3.58bn the year before. The company's net profit was INR279.2m, against INR221.5m.
Sandhya Marines has two processing facilities in Andhra Pradesh and is looking to build another.
Nekkanti Sea Foods serves customers in the packaged food industry, the foodservice sector and distributors catering to the retail industry, with a focus on exports to the US and Europe. It has three processing sites in Andhra Pradesh.
The company generated revenue of INR8.4bn in the 12 months to the end of March, compared to INR7.8bn a year earlier. Its net profit reached INR551m, versus INR296.2m the year before.
Devi Seafoods said its customers are located "primarily" in the US. The company said its "major customers" in the country include foodservice distributors, restaurant chains, retailers and warehouse chains. It also exports to markets including south-east Asia.
In the 12 months to the end of March 2017, Devi Seafoods ran up revenue of INR16.25bn, compared to INR10bn a year earlier. Its net profit was INR1.06bn, versus INR812m the year before.