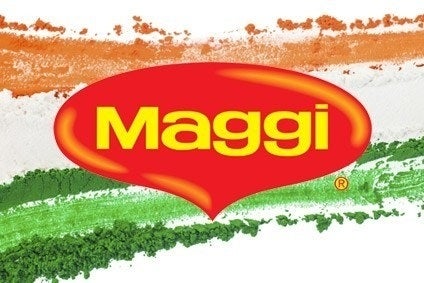 The Indian government is reportedly preparing to bring Nestle before the National Consumer Disputes Redressal Commission (NCDRC) for "unfair trade practices and misleading advertisements" for its Maggi noodles.
According to a report from the Press Trust of India, the Department of Consumer Affairs has filed a petition with the NCDRC and may seek financial penalties, among other actions.
Nestle withdrew its Maggi noodles last week as various states banned the sales of the product after food safety regulators claimed elevated levels of lead and MSG were detected.
Nestle has denied its noodles are high in lead and insisted that it does not use MSG as an ingredient. The Swiss food giant said it was withdrawing the product because consumer trust had been dented by the scare.
Representatives for the Department of Consumer Affairs could not be reached.
A spokesperson for Nestle told just-food that it was too early for the company to comment on the reports. "As regards the reports of action by the NCDRC we have not yet received the order so it would be premature to comment, beyond making clear again that our focus is on getting some clarity on why the authorities' test results are different to ours and resolving the situation."
The food safety authorities are currently inspecting Nestle production facilities, the spokesperson continued. "Our manufacturing facilities are regularly inspected by the authorities and so we do not anticipate any difficulties in this regard. Assuring the quality and safety of our products is the number one priority for the company and we will be open to inspections by the authorities to check that our manufacturing processes are in order."
Elsewhere, the company revealed noodles manufactured in India are exported to the US, Canada, UK, Australia, Singapore and Kenya. Singapore has already banned the sale of Maggi noodles imported from India. Meanwhile, Canada and the UK have confirmed tests are being carried out on Maggi products.
Nestle said: "We are working closely with the regulators in each country to explain the situation in India and, where they want to test the products, we are co-operating fully with them."