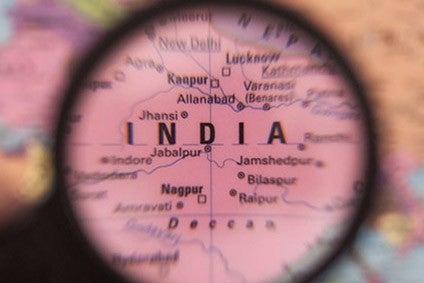 Proposed regulations to introduce traffic light health labelling for food products in Indian schools have infuriated the leader of the country's processed food industry association.
Subodh Jindal, president of All India Food Processors' Association, warned a law could force manufacturers to use the system for entire ranges of their products, regardless of where they are sold, including jams, juices, butter, pickles and Indian condiments, as well as basic recipe ingredients such as meat and vegetables.
"This is ploy to confuse the Indian consumer and to upset the industry," Jindal said. "The industry will get into conflict with the regulatory authorities and there would be lot of litigation," he told just-food.
His ire has been raised by the Food Safety and Standards Authority of India (FSSAI) releasing a draft 'Food Safety and Standards (Safe and Wholesome Food for School Children) Regulations, 2018,' which listed dozens of food items in three categories. "The foods and beverages categorised as green or yellow above may be included on the school menu," it said.
The regulation added that "food business operators manufacturing HFSS [high in fat or salt or sugar] food products shall not advertise such foods to children in school premises."
Even though Jindal agreed the proposed regulation is a guideline to make aware the requirements of balance diets in schools, he said some "lobbies are trying to extend this logic to put a green yellow dot on every single bottle or pack or can or jar made in the country by any unit." He claimed representatives of international manufacturers of salt substitutes had been trying to influence the drafting of the regulation to have this impact.
A FSSAI spokesperson however contested the final regulations would force manufacturers to take these steps. She told just-food: "We are not asking the industry to change any sort of the packaging or labelling as per these regulations, it is just an advisory for the schools."
She said the law would allow schools to develop their own innovative ways to indicate compliance with the rules, such as placing red, yellow or green stickers on food items sold in the school or placing the packages in the shelves as per their colour coding.
The FSSAI will review comments and objections to the new regulation before a final draft is written and the law can come into effect, said the spokesperson.