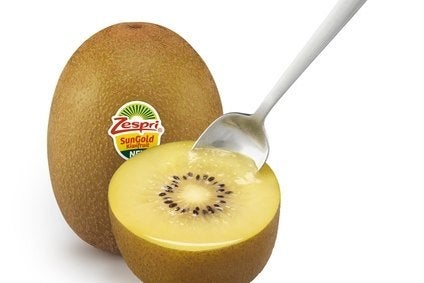 New Zealand kiwifruit grower Zespri has announced the launch of SunGold kiwifruit in India.
The yellow fruit – a cross-breed of Zespri's green kiwifruit and the Chinese gold kiwifruit – will feature in supermarkets across India between May and October.
"The fruit is cultivated/ grown from June (Winter) until February/ March (Spring). The process is roughly 8-10 months," a spokesperson for Zespri told just-food.
The fruits are then shipped to the various markets from April onwards.
The "nutritional powerhouse" claims to have three times the amount of vitamin C of an orange, 15% the daily value of vitamin E per 150g serving and 2g of fibre per serving.
Earlier this year, Zespri secured its first contract to export to Saudi Arabia in five years.