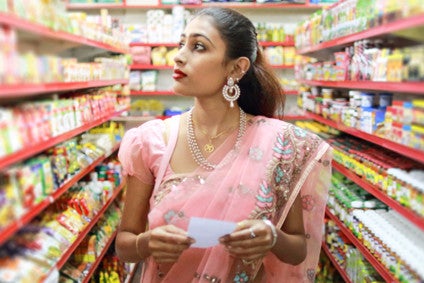 The Food Safety and Standards Authority of India (FSSAI) has issued new regulations controlling advertising and label claims for food products, restricting the use of words and phrases such as natural, fresh, original, traditional, authentic, genuine and real.
Detailed technical guidance is included within the regulations setting out the manufacturing process that must be followed for such terms to be used to promote these foods. Under the new rules, if such words are part of a brand name, a disclaimer not less than 3mm in size needs to be printed stating: "This is only a brand name or trademark and does not represent its true nature."
The rules "are primarily aimed at restricting an open-ended use of these words/phrases by food businesses on frivolous grounds," said an FSSAI communiqué. The text of the Food Safety and Standards (Advertising and Claims) Regulations 2018, says: "Every food business operator and marketer while advertising and publishing or disseminating marketing communication meant for promotion or sale of any article of food including labelling claims shall comply."
The regulations also ban the use of words or phrases like 'home-made' and 'home cooked', which according to the notification "may give an erroneous impression to the consumer". Furthermore, the notification must give specific quantities of ingredients like sugar, salt and vitamins to back any claims for products that are said to be "low" or "high" in a specific ingredient.
Non-compliance with these regulations, which must be followed from 1 July next year, would result in penalties of as much as INR1m (US$14,254), said the FSSAI notification.
Some Indian food manufacturers are not happy with the rules and will be pressing the government for changes before they are enforced.
"We are collecting comments from our members including multinational corporations and will make a representation to the government within the next two months," Brahma K Gurbani, president of the Indian Confectionery Manufacturers Association in Mumbai, told just-food: "The area [on the label] is not sufficient for all these kind of declarations."
According to Gurbani, the new disclaimers and extra labelling requirements could affect sales and are worrying: "We hope that the July 2019 deadline for its implementation would be extended," he said.
Although the existing packaging and labelling regulations already regulate advertising and claims, an FSSAI spokesperson told just-food: "It was important to create a new explicit regulation because these days lot of companies are misleading consumers."