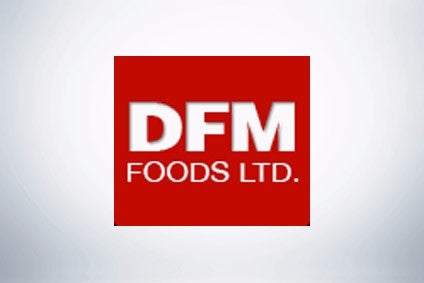 DFM Foods, the India-based snack maker, has increased the production capacity of one of its two plants.
The company said it had commissioned a new extrusion line at its facility in the northern city of Greater Noida.
The move has upped the site's capacity from 25,300 metric tonnes to 35,300.
Last month, DFM Foods reported its financial results for the first nine months of its financial year, which included a fall in sales and earnings.
The group's net profit stood INR122.1m (US$1.9m), down from the INR134.2m it generated in the corresponding period a year earlier.
DFM Foods' net sales to INR2.51bn, down 5.6%.
Reflecting on DFM Foods' third quarter, managing director Mohit Jain said: "During the last quarter, we performed fairly well despite the adverse impact of demonetisation on overall sales. The demonetisation announcement resulted in a severe liquidity crunch across the trade channels, especially the wholesale channel, resulting in reduced pipelines and consumer offtakes."
Jain added: "Going forward, we shall keep a close watch on the post effects of demonetisation, while continuing to invest behind our brands and distribution. The team remains committed to offering innovative consumer promotions and advertisements that have yielded significant results in the past. We are excited about the future and hope to accelerate at a faster pace with the creation of new capacity and new product launches."