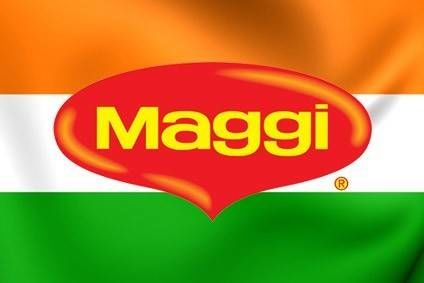 India's Supreme Court has stayed proceedings being brought against Nestle by the country's consumer protection body over the group's recall of Maggi noodles earlier this summer. The move means that legal proceedings have been halted until the court lifts the stay.
The Supreme Court also said the results of tests ordered by the National Consumer Disputes Redressal Commission, the government department behind the litigation, should be sent to the court directly rather than the NCDRC. Earlier this month the NCDRC ordered testing on a further 16 product samples in addition to the 13 samples of Maggi noodles sent to accredited laboratories in October. The results of these tests are still pending.
India's consumer affairs department is seeking damages of INR6.34bn (US$99m) from Nestle after the Swiss group was forced to withdraw its Maggi noodles and cease production in India when the Food Safety and Standards Authority of India and state food safety bodies claimed to have detected levels of lead that exceeded regulatory requirements. However, the ban was later lifted by the Bombay High Court after further testing showed Maggi noodles did not contain excess levels of lead. Maggi noodles returned to the Indian market after a five month absence.
A spokesperson for Nestle India told just-food that the company is currently awaiting the formal order from the court confirming the stay and the need for more tests.
The spokesperson stressed that Maggi noodles have already undergone extensive testing to determine whether or not they contain levels of lead above regulatory requirements. "In recent months alone, Nestle India has conducted over 3,500 tests representing over 200m packs in both national as well as international accredited laboratories for testing and all reports are clear. In addition to these, various countries including USA, UK, Singapore, Australia and others have found Maggi noodles exported from India to be safe for consumption.

"One hundred percent of the samples tested show Maggi noodles is safe for consumption and indicate lead to be much below the limit stipulated by the regulatory authorities. This was also validated by the reports from three accredited laboratories mandated by the Hon'ble Bombay High Court to test the samples."