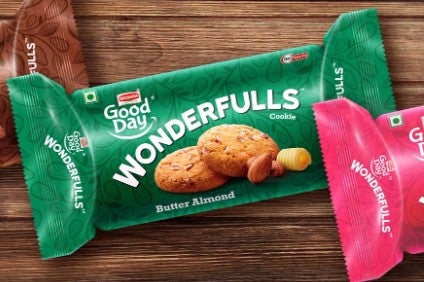 India-based food major Britannia Industries has announced large-scale capital expenditure plans that will see it investing INR7bn (US$93.6m) in its factory network.
Britannia said it will build new plants in Bihar, Uttar Pradesh and Tamil Nadu and add new units at its existing factories in Orissa and in Ranjangaon to enhance production capacity.
The Good Day biscuits maker confirmed the plans in a post-results call with analysts.
Managing director Varun Berry said the company will build or expand the manufacturing units in the next two-and-a-half years to meet growing demand in different parts of India.
He told analysts: "What really is coming through now is that even the manufacturing capacities that we have today are falling inadequate for our requirement. We operate very tight, we operate with maximum headspace of 10% and this [recent growth] has been way beyond that."
Berry said the capital expenditure announced is for Britannia's bakery products and that additional investment will be needed for its dairy products.
He said some 35% of the capital expenditure would be for this year with next year seeing the "bulk of the capex".
Commenting on the Britannia's plans to expand its dairy business, Berry said the project is moving forward.
In the quarter ending 30 June, Britannia's profit more than doubled to INR5.45bn crore compared to INR2.51bn in the corresponding period last year. Revenue rose 26% year-on-year to INR34.2bn.