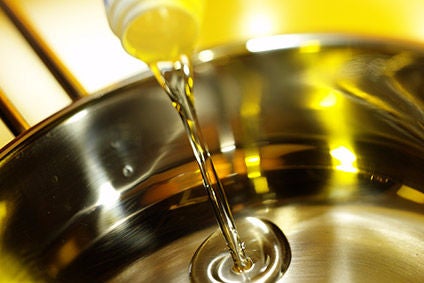 All major edible oil manufacturing and processing firms in India are to fortify edible oil with vitamins A and D within the next three months, the country's food regulator has announced.
The Food Safety and Standards Authority of India (FSSAI) said the move follows talks with representatives of the sector after figures from the National Institute of Nutrition indicated "almost 50-90% of the Indian population, across all socio-economic groups, suffers from vitamin A and D deficiencies".
The FSSAI added: "Fortification of edible oils with vitamin A and D, offers the most feasible and cost-effective intervention, as India has a fairly high consumption of edible oils, ranging from 12-18 kg/per annum per person.
According to the FSSAI, the states of Rajasthan and Gujarat now only allow edible oil to be sold if has been fortified. Several other states have already starting selling only fortified edible oil with the support of publicly-funded programmes, the agency said.
FSSAI CEO Pawan Agarwal said: "Food fortification has a great potential to enrich the nutritional quality of various foods. It is encouraging to see such a traction and commitment within the food industry to initiate fortification of foods. This will help India improve the nutritional status of millions of people."