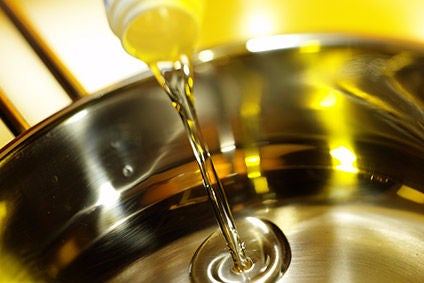 India's food watchdog has ordered the introduction of "tamper-proof" automated vending machines in the country for the sale of small quantities of edible oil in a bid to combat purchases of "suspect quality" loose supplies.
The Food Safety and Standards Authority of India (FSSAI) said edible oil "is still not widely available in small packages like sachets and pouches, which are affordable to large sections of consumers, who resort to purchases of loose edible oil which is of suspect quality".
According to the FSSAI, the vending machines will "provide edible oil at nominal prices to the small consumers… and reduce unauthorised sales of loose edible oil in the country".
The FSSAI's order also reminds suppliers no edible oil should be sold in India that does not conform to food safety laws and which "is not packed in a container, marked and labelled in the manner as specified in FSSAI regulations".
In March, the FSSAI ordered all major edible oil manufacturing and processing firms in India to fortify edible oil with vitamins A and D within three months, after figures from the National Institute of Nutrition indicated "almost 50-90% of the Indian population, across all socio-economic groups, suffers from vitamin A and D deficiencies".