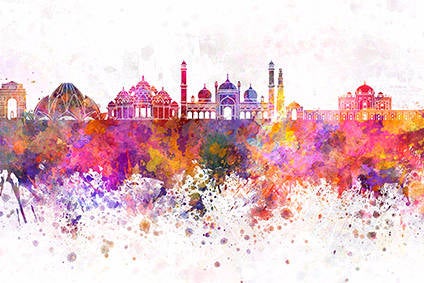 India's food processing industry is calling for detailed discussions on reports the central government is planning to impose sugar and fat taxes on what it regards as 'junk food'.
Sagar Kurade, president of the All India Food Processors' Association, is concerned taxes could be announced in the government's next budget, due to be presented on 1 February.
Kurade warned such proposals contained potential pitfalls. "There is no such thing defined in the industry as 'junk food'," he said, noting there is a misconception in India that only western food such as pizza, burgers or potato chips are junk food. Indeed, if taxes are triggered by sugar and fat content, then a wider range of foods could be covered: "In our opinion, anything that is high in salt, sugar or fat may be categorised or looked into," he said, "but then many traditional Indian foods like samosa, jalabi and gulab jamun would also fall in the category."
The potential taxes have been reported by The Times of India, which said "in an effort to curb the growing incidence of lifestyle diseases … the government is mulling an additional fat tax on sugary beverages and packaged food high on salt and saturated fats".
Asked about the potential for fat and sugar taxes being levied on traditional Indian branded and packaged foods, a senior official at the Food Safety and Standards Authority of India (FSSAI) told just-food: "The issue is very debatable, I would not be able to say anything on this." He would not confirm if such taxes would be included in the budget.
Kurade warned that such a move could push consumers into buying products from the unbranded and unpackaged sector, which would probably not be covered by such taxes. "The moment you start taxing the food processing industry, you are…discouraging value addition and processing."
In July, the southern Indian state of Kerala imposed 14.5% 'fat tax' on pizzas, burgers and other foods considered by its government to be 'junk food'. Street vendors are exempt from the tax.