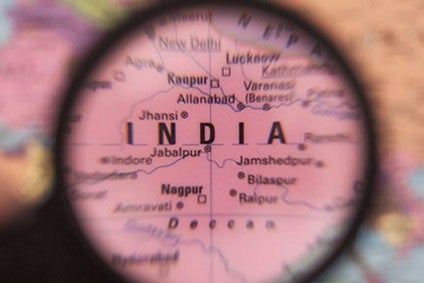 India's packaged food industry is hoping to restart more of its operations this week, with leading members saying state and municipal governments are increasingly willing to approve exemptions for the sector from a nationwide Covid-19 lockdown on manufacturing and trade, currently in place until 3 May.
"There is a sigh of relief, as trucks are allowed to move, repair and maintenance services are made available, there is some relaxation on the movement of manpower and the fresh agricultural produce will now available in the markets," S K Tijarawala, a spokesperson for Patanjali Ayurved, a major domestic Indian FMCG company, told just-food.
Patanjali is currently utilising around 3,500 of its total usual workforce of around 100,000 people. Tijarawala said this "vital manpower force" is living and working on Patanjali premises across India, with the company "making special arrangements for their stay".
This limited supply of labour is enabling the company to make some essential products, such as wheat flour and edible oil. "Non-essential items like tomato ketchup is not a priority right now," he said.
Despite this progress, four weeks of disruption in supply chains and production due to the lockdown, imposed on 25 March and scheduled at present to last until 3 May, has harmed India's food sector.
"Operations are happening at 20-50% in most [Indian food manufacturing] units while half of the small-scale units are still closed," Subodh Jindal, the president of The All India Food Processors' Association, said.
As well as shortages in raw material supplies, transportation services and factory labour, many food processing companies are seeing pressure on funds to operate and make orders for ingredient supplies. India's government is considering paying loans and tax deferments, although it has yet to decide if these should be paid to manufacturers or farmers, Jindal said.
"Most of the raw materials are seasonal in nature and have to be procured [in advance] and invested in" for farmers to grow, harvest and deliver them to processors, he added.