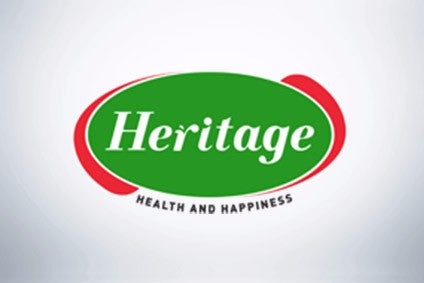 Heritage Foods, the India-based dairy processor, has set out a move to sell one of its factories to Amul Dairy.
In a stock-exchange filing, Heritage said its board had approved the sale of "all the tangible assets" of the company's dairy plant located in the Fatehgarh Sahib district of Punjab state.
Heritage said the disposal was "a part of our business rationalisation in northern India".
The filing stated Amul Dairy was the buyer. The purchase price is to be INR212m (US$2.9m), exclusive of applicable taxes.
Speaking to Indian daily newspaper Business Standard, Gujarat Cooperative Milk Marketing Federation, which owns Amul, indicated it was weighing up the transaction.
"We are considering the proposal for acquisition. We are anyway expanding our operations in northern India, especially Punjab and need more production facilities as our sales are increasing," R S Sodhi, GCMMF'S managing director, said.
In an investor presentation published in January on Heritage's third-quarter financial results, the company said it had 77 chilling and 18 processing plants in India.
Heritage generated a turnover of INR24.82bn, up from INR23.44bn 12 months earlier. The company is targeting revenue of INR60bn by 2024 through a greater contribution to its sales of "value-added" products such as curd, buttermilk and lassi.