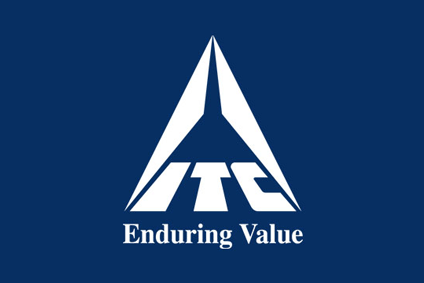 Indian food and tobacco producer ITC has posted total pre-tax profits of INR3.67bn (US$552m) for the first quarter of the fiscal year ended 30 June compared to INR3.34bn crore in the corresponding period a year ago.
Revenue from operations for the quarter amounted to INR131.56bn – an increase of 8.3% over the same period a year earlier. Total FMCG revenue for the quarter was INR106.15bn.
ITC said its branded packaged foods businesses posted healthy growth in revenue led by staples, snacks and noodles categories despite sluggish demand conditions.
In the staples, snacks and meals business, ITC said Aashirvaad atta "continued to perform well, consolidating its leadership position across markets".
During the quarter, the company said it also augmented its recently-launched "ITC Master Chef" range of premium blended spices with the addition of four new varieties in select markets in South India. "The range, which presently comprises nine differentiated variants, has been crafted based on deep consumer research and customised to regional tastes and preferences, leveraging the strong sourcing and processing capability of the company's agri business," ITC said.
"The Bingo! range of snack foods registered healthy growth driven by the Tedhe Medhe and Mad Angles sub-brands. Bingo! Yumitos Original Style potato chips "continued to gain consumer traction in focus markets", ITC said. "The snacks portfolio was augmented with the launch of two new innovative variants – Yumitos Dilli Masala and Tangles Masala Cheese – in addition to Tedhe Medhe Achaari Masti, which was introduced in the preceding quarter."
In the confectionery business, ITC said its Sunfeast Mom's Magic range of premium cookies "grew rapidly on the back of superior product attributes and sustained investment in brand building". The biscuits portfolio "stood expanded during the quarter with the launch of Delishus Expressions in three premium variants – Walnut & Choco Chip, Oats and Hazelnut and Rich Choco Chip, and a new cheese cracker variant under the Snacky sub-brand in the North-East markets".
ITC also launched a range of luxury chocolates during the first quarter under the '"Fabelle" brand. ITC said Fabelle "offers a range of exquisite hand-crafted chocolate creations such as Fabelle Elements – intricately crafted pralines inspired by the elements of nature, Fabelle Ganache – velvety soft cubes of exotic cocoas delicately churned with butter & fresh cream, and Fabelle As You Like It – personalised chocolate cup creations offering myriad possibilities of fillings and toppings".