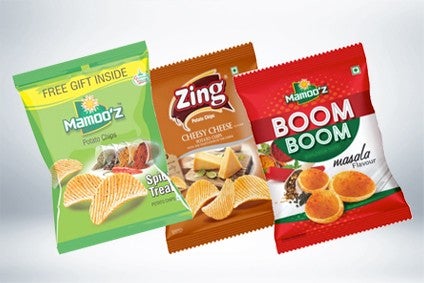 Kishlay Foods, a biscuits and crisps manufacturer in India, is eyeing geographic expansion after securing investment from Norwest Venture Partners.
Norwest Venture Partners, known as NVP, and D.K. Surana, a director at local firm Intensive Softshare, have put US$15m into Kishlay, which is based in Guwahati in India's north-eastern Assam state.
In a statement, Kishlay and Norwest said the funding would be used to "primarily buy out the existing business partners", although the company did not provide details of how its shareholder base would look in the wake of the investment. Officials at Norwest refused to be drawn further when approached by just-food.
In the statement, Kishlay said it would look to "expand distribution" in the north and east of India launch more products and "enhance" its management team.
Kishlay describes itself as "a leading regional player" with "a dominant presence" in north-east India.
"Kishlay Foods is well-positioned to penetrate deeper in its home markets and expand further in new geographies and products. Kishlay is excited to partner with NVP and Intensive and will benefit greatly from the support of external investors as it looks ahead on to its next phase of growth," Sandeep Bajaj, Kishlay's CEO, said in the statement.
Sumer Juneja, director at NVP's India office, added: "We have been tracking Kishlay for a long time and have been extremely impressed with the quality of the team, the company's rapid growth and strategic execution. The large organised snacks market in India is estimated to be US$8bn and is growing at [a] 20% compound annual growth rate. With its unique products and growing distribution network, Kishlay is well positioned to capture this opportunity."