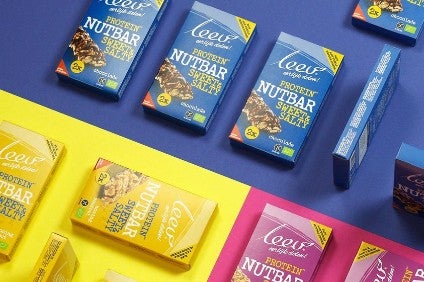 India-based rice supplier LT Foods has acquired a minority stake in Leev, an organic breakfast products and snacks business based in the Netherlands.
Mumbai-listed LT Foods, which counts Daawat, Royal and Ecolife among its rice brands, has taken a 30% holding in Leev through the Netherlands' arm of its Indian subsidiary Nature Bio Foods (NBF), a producer of rice, nuts, pulses and spices.
LT Foods said in a statement it has an option to take an additional 21% share in Leev five years after concluding the initial deal. Financial details were not disclosed.
Based in the town of Werkendam in the south of the Netherlands, Veer makes breakfast products such as organic crackers and waffles, with gluten- and lactose-free options. It also makes snack bars, cookies, brownies and baking mixes. Its products are available online and in Dutch retailers, which were not named in the statement.
Leev's founder and director Leo Voorwinden said: "From a strategic point of view, it is critical that we build short supply chains. With NBF BV, a subsidiary of LT Foods coming on board, we can source our raw materials directly from organic farmers in India."
It is the latest investment project initiated by LT Foods in the Netherlands. Last month, the company said it would add a number of new packaging lines at its plant in Maasvlakte, within the Port of Rotterdam, as part of a five-year strategy to boost growth in Europe, which is served through LT Foods International.
Vijay Kumar Arora, LT Foods' chairman and managing director, said: "Strategically, this acquisition gives NBF BV a reach to the consumers directly via the mainstream distribution strength of Leev. Currently, NBF manages the farm to the doors of EU industries and brands and now would be contributing to the full chain from farm-to-fork."