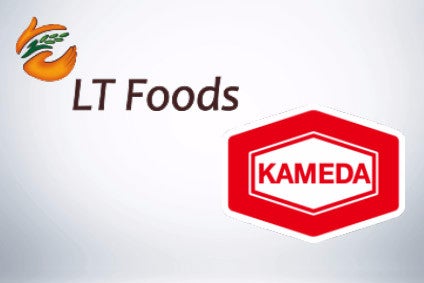 India's LT Foods, which makes the Daawat and Royal brands of basmati rice, has launched a healthy snack product in the Indian market with its new joint venture partner, Japanese rice cracker maker Kameda Seika.
LT Foods will hold 51% stake in the joint venture Daawat Kameda India, first revealed last November, while Kameda Seika will hold the rest. LT will invest around US$5m in the first phase of the project.
The launch product from the venture, Kari Kari, is described as a premium rice-based health snack.
It will initially be available in four flavours – Spice Mania, Salt & Pepper, Wasabi and Chili Garlic – in stores in across the Delhi region, Mumbai and Bengaluru. It will cost Rs50 (US$0.76) for a 70g packet and Rs99 for a 150g packet.
LT Foods said it is aiming to generate revenue of US$15m over next five years from the Kari Kari brand.
Ashwani Arora, managing director and chief executive officer of LT Foods, said: "Growing urbanisation, rising disposable incomes, growing working class and increasing health consciousness is creating greater demand for innovative value-added products.
"The launch of Kari Kari brand is our response to customers looking for healthy premium snacking.
"LT Foods is steadily focusing on creating a vibrant portfolio, which already includes several leading brands such as Daawat, Royal, Ecolife, Devaaya, and many more."
The company, which has a presence in more than 65 countries, said it will roll out a "360 degree communication campaign" to back the launch to include digital marketing campaigns and in-store promotions.
LT Foods will be "leveraging its own strong distribution network" and supply chain to market the Kari Kari products in India while Kameda Seika will provide the technology related to manufacturing and flavour development.
Michiyasu Tanaka, chairman & CEO of Kameda Seika, said: "We are really excited about the launch of Kari Kari brand and our collaboration with LT Foods in India.
"After successful launch of our snacks in four countries – US, Thailand, Vietnam and China – India is the fifth country outside Japan where we are launching Kameda Seika products.
"We see a huge uptrend in the demand for healthy snacks market and our products will be catering to that demand."
Kameda Seika may launch Kari Kari in other countries at a later stage.