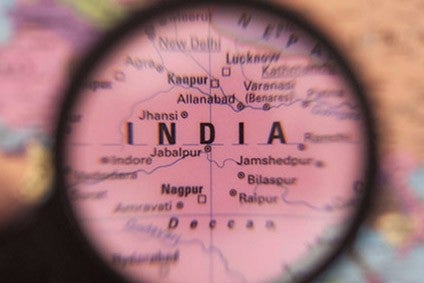 Patanjali Ayurved has confirmed it is considering investment of US$800m from French luxury group LVMH but the fast-growing Indian consumer goods company stressed it is not the only overseas offer it has received.
A spokesperson for Patanjali explained to just-food how such foreign investment would mesh with its strategy of developing and selling products based on Hindu traditions such as Ayurvedic lines.
"As we use foreign technology and machinery for our progress, we do not mind accepting foreign funds as a loan," he explained. Foreign companies can combine their capital with Patanjali's labour and vision to provide healthy and quality products at low prices, the spokesperson stressed.
Regarding the reported INR50bn (US$787m) offer by L. Catterton, the private-equity fund co-owned by LVMH, the spokesperson said: "We are not averse to such proposals, but we can accept the money only at our own terms," stressing Patanjali needed to free to follow its own ethical strategy. "The money has to be pure and pious."
As for rival offers of financing, the spokesperson added: "Our major expansion plans in India and abroad have attracted several investment offers from foreign companies."
He said Patanjali would take a firm line in any evaluation assessments used in investment negotiations. "We have got two-and-a-half decades' old history and character. We don't have to prove ourselves."
In the financial year ending March 2017, the company registered sales of $1.7bn.
Ankur Bisen, senior vice president at consultancy firm Technopak described Patanjali as "an absolute success story which has changed the game in the FMCG space".
While calling offers of foreign investment a positive development for Patanjali, Bisen warned the group – set up in 2006 by yoga guru Baba Ramdev and managing director and major shareholder Acharya Balkrishna – would have to be prepared for transparency, with investors wanting to "scrutinise the entire corporate governance structure of the company".
Once obtained, however, investment should be used to expand the range of products offered by Patanjali, Bisen argued. "Until today, the bulk of Patanjali's sales come from star products like honey and dental cream and it needs to widen the portfolio," he said.
At the same time, Patanjali needed to take care not to damage its marketing when justifying accepting foreign investment, as the company has made "being India and buying Indian" its main corporate stance, Bisen added. "Foreign investment will have connotations, as formal capital is available in India as well."
Officials for L. Catterton had not replied to a request for comment at the time of writing.