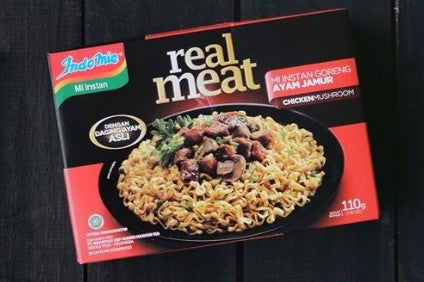 Indofood has reported higher first-quarter sales and profits despite what the Indonesia-based food group had been "weaker market demand" during the first three months of the year.
The company booked net income of IDR1.2trn (US$90.1m), up 11% on the first quarter of 2016. Indofood's income from operations stood at IDR2.59trn, a jump of 37.7% on the corresponding period a year ago.
Indofood said its "core" profit – a metric it described as reflecting its "underlying performance" – was up 17.1% at IDR1.19bn.
The group's consolidated net sales grew 8% to IDR17.83trn.
Anthoni Salim, Indofood's president director and CEO, said the company had "accelerated our sales and core profit growth" during the quarter.
"Amidst increasing competition and weaker market demand, [the] consumer branded products group's performance outpaced the category in key food and beverage categories," Salim said.
The division accounts for half Indofood's business and takes in products including noodles, dairy products and seasonings.
More to follow