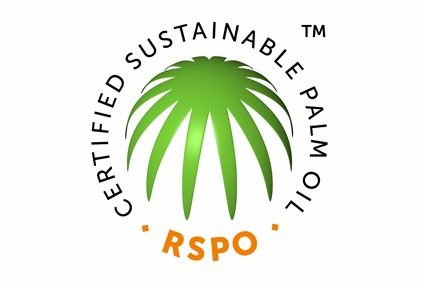 Indofood, one of Indonesia's largest food companies, has withdrawn from the Roundtable of Sustainable Palm Oil (RSPO) certification scheme amid allegations of labour violations on its plantations.
Jakarta-listed Indofood's decision relates to audits carried out by RSPO on two of its oil-palm plantations following the allegations made by three non-governmental organisations – Rainforest Action Network, the International Labor Rights Forum and the Indonesian labour rights body OPPUK.
The case dates back to at least 2016, with the allegations disputed by Indofood, which operates oil-palm plantations through its subsidiary IndoAgri Resources and is also the partner of US food and drink giant PepsiCo in Indonesia.
PepsiCo previously said it had held consultations with the company over the alleged abuses of workers' rights.
In an update from the food and drinks business sent to just-food, the company said: "PepsiCo and our Indonesian joint venture decided some time ago to no longer receive palm oil from IndoAgri, owner of PT Lonsum."
IndoAgri also has a production network taking in the likes of PT PP London Sumatra (Lonsum) and PT Salim Ivomas Pratama.
Before Indofood took the decision to exit RSPO earlier this month, the not-for-profit organisation had sanctioned the company in November over 20 violations of its Principles and Criteria, as well as ten violations of local labour laws associated with its oil-palm facilities.
Informing the RSPO of its decision, a letter dated 17 January bearing the IndoAgri logo and signed by Muhammed Waras, the group head of sustainability at Lonsum, read: "In summary, the company has demonstrated a strong commitment to continuously improve its operations in line with the legal and RSPO requirements for sustainable palm oil production.
"However, as per our recent correspondence … we are extremely disappointed with the process and decision of the Complaints Panel. We are not in agreement with some of the findings and NCs (non-conformities) from the audit carried out from 4-7 June, as RSPO has previously carried out the following audits since the issuance of the initial allegation report in June 2016.
"We have therefore decided to concentrate our sustainability journey and practises on implementation of the mandatory Indonesian Sustainable Palm Oil standards, and in line with the Indonesian Palm Oil Association's (GAPKI) decision in 2011."
The letter was addressed to Datuk Darrel Webber, the chief executive of RSPO, which Indofood joined at its inception in 2004.
GAPKI informed Webber in 2011 that it was also withdrawing from RSPO.
Meanwhile, Webber issued a response to Lonsum's Waras in a letter on 23 January, which hints at difficulties in communication between the two parties and also contentions over membership.
"If the letter's intention is to withdraw RSPO membership of Lonsum: Lonsum is not a registered member of the RSPO," Webber wrote. "It is a subsidiary of a registered RSPO member, PT Salim Ivomas Pratama. As such, matters related to membership such as renewals, fees, updates, suspensions, termination etc will be dealt directly, between PT Salim Ivomas Pratama and RSPO. To put it simply, there is no option for RSPO to engage with Lonsum on the membership status of PT Salim Ivomas Pratama."
He continued: "If the letter's intention is to withdraw RSPO certificates held by Lonsum mills: Lonsum will remain subject to decisions and instructions made by the RSPO Complaints Panel, even if a request to withdraw RSPO certificates is granted to the mills mentioned in the appendix to your letter. This includes the Complaints Panel subsequent directives following the issuance of it's Letter of Warning dated 15 January 2019."
PepsiCo added in its statement provided to just-food: "We are very disappointed to learn of IndoAgri's attempt to withdraw PT Lonsum from the RSPO. This is unacceptable and inconsistent with our policy and commitments on sustainable palm oil. We support the RSPO's Complaints Panel process and continue to urge IndoAgri to act immediately to resolve the identified issues and strengthen their palm-oil policy and grievance mechanism. We are reviewing what more we can do to support the RSPO in resolving this serious matter."