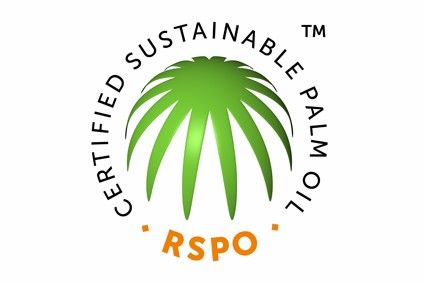 Indofood's palm-oil producing unit has been evicted from the Roundtable of Sustainable Palm Oil (RSPO) certification scheme after failing to comply with an action plan to remedy code of conduct violations.
RSPO said PT Salim Ivomas Pratama, the fourth-largest palm-oil producer in its membership network and owned by Indonesia's biggest food company Indofood, was kicked off the scheme after failing to address more than 20 violations of its principles and criteria, as well as ten violations of local labour laws associated with the parent company's oil-palm facilities.
Indofood itself took the decision earlier this year to withdraw from the RSPO scheme after it disputed the allegation claims made by three non-governmental organisations – Rainforest Action Network, the International Labor Rights Forum and the Indonesian labour rights body OPPUK.
The cases of PT Salim Ivomas Pratama (SIMP) and Indofood, which operates oil-palm plantations through its subsidiary IndoAgri Resources, are interrelated and date back to at least 2016.
Before Indofood exited RSPO, the not-for-profit organisation had sanctioned the company in November over the violations. The case revolves around plantations operated by PT London Sumatra, a subsidiary of SIMP, which is also a unit of IndoAgri.
Explaining its latest move with respect to Salim Ivomas Pratama, RSPO said: "The decision to terminate SIMP comes after the company, as well as its parent company Indofood, failed to comply with a corrective action plan, as required by the RSPO in November 2018, to address over 20 violations of the RSPO's standard, as well as ten violations of Indonesian labour law, found on Indofood-owned palm oil plantations. Instead, the company announced its plans to withdraw from the certification scheme."
RSPO's decision was welcomed by Rainforest Action Network.
Robin Averbeck, the agribusiness campaign director at the environmental group, said: "We are glad to see the RSPO enforce its standard, as this company has been acting out of spite for too long. Indofood and its subsidiaries have flaunted certification standards, international norms and Indonesian law for too long. All banks, investors and brands that are still doing business with this company must do good by their own policies and cut ties now."