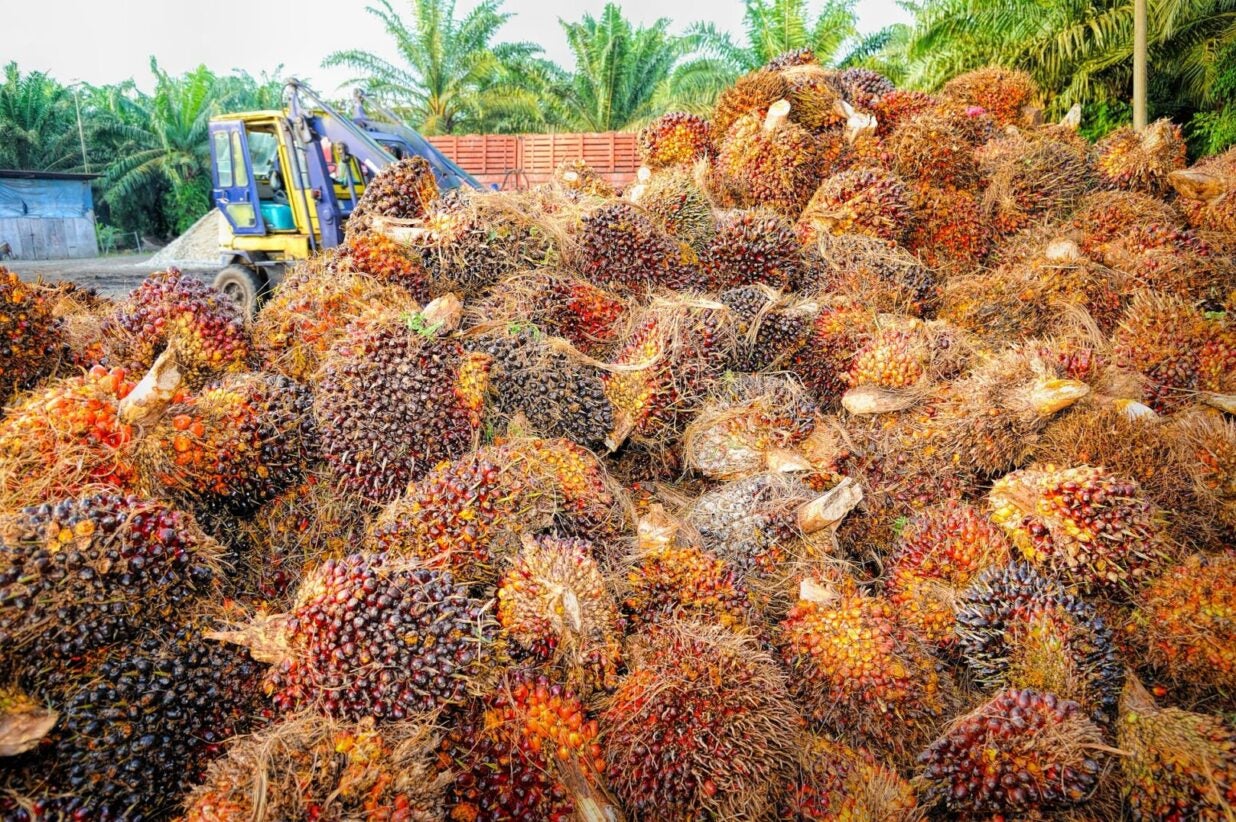 In a move sure to put additional pressure on global edible oil supply and pricing, Indonesia, the world's largest producer and exporter of palm oil, has banned exports of the commodity.
The move, which is intended to secure the supply of palm oil for domestic use, was announced by the country's leader, President Joko Widodo, on Friday (22 April).
Global edible oil supplies have been impacted by Russia's invasion of Ukraine, which cut off shipments of sunflower oil from that country, the world's largest supplier of that type of oil.
As a result, demand has increased for other types of edible oil and has directly led to Indonesia acting to protect its own supply.
Indonesia's ban on palm oil exports begins on Thursday (28 April) and no end date has been given.
"I will continue to monitor and evaluate the implementation of this policy so that the availability of cooking oil in the country is abundant at affordable prices," President Widodo said.
Palm oil is widely used by the food industry, in products such as cakes, peanut butter and chocolate, with big food groups such as Nestle, Unilever and Mondelez International among the largest purchasers of the commodity. It is also widely used in cosmetics and biofuel.
Following Indonesia's announcement, the second-largest producer and exporter of palm oil, Malaysia, has warned of a supply crisis and called on countries to pause or slow down the sale and use of edible oil as biofuel to ensure adequate supply for use in food.
News agency Reuters quoted Ahmad Parveez Ghulam Kadir, director-general of the state-backed Malaysian Palm Oil Board as saying: "Exporting countries and importing countries need to have their priorities right, this is the time to temporarily reconsider food versus fuel priorities."
Meanwhile, in the UK, Tesco, the country's largest supermarket group, has Tesco has become the latest major grocer to ration cooking oil as the Russia-Ukraine war chokes off supply.
It has introduced a buying limit of three bottles per customer across its entire cooking oil range.
Tesco is following in the footsteps of Morrisons and Waitrose which have already limited purchases to two a person.
Earlier this month, the United Nations Food and Agriculture Organization reported world commodity prices reached new record heights in March, with cooking oils from sunflower to palm, soy and rapeseed all rising.
The FAO said palm, soy and rapeseed oil prices were buoyed by rising global import demand in the wake of the disruption to sunflower oil supplies. World palm oil prices were also pushed upwards by "lingering supply tightness in major producing countries".
Read Just Food's analysis: As commodity supplies shrink and prices rise, low-income countries feel impact of Ukraine war
For more on Just Food's coverage on how the conflict in Ukraine is affecting the food industry, please visit our dedicated microsite.
Just Food parent GlobalData is providing an ongoing analysis of the war's impact across business sectors.