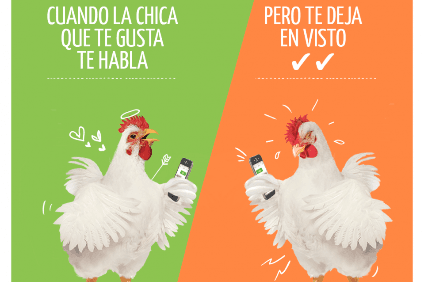 Mexico-based poultry processor Industrias Bachoco has booked improved sales and profits for the first quarter of the year.
Bachoco generated net income of MXN652.8m (US$34.4m) for the three months to the end of March, up from MXN596.9m. Operating income stood at MXN929.8m, compared to MXN696.3m in the first quarter of 2016.
Net sales grew 15.6% to MXN13.68bn. CEO Rodolfo Ramos Arvizu said sales and volumes of Bachoco's "main product lines" had "continued growing in both markets". Mexico accounts for 72% of Bachoco's sales.
Reflecting on the first quarter, he added: "In Mexico, the quarter started with a high level of volatility, however, the Mexican peso strengthened at the end of the quarter, even so, the Mexican peso depreciated around 11% in the 1Q17 when compared with 1Q16. Regarding the poultry industry, we observed good levels on the demand side that combined with a normalised growth rate in both Mexico and the US markets. This led to a good balance between supply and demand, allowing a price recovery when compared to the first quarter of 2016."