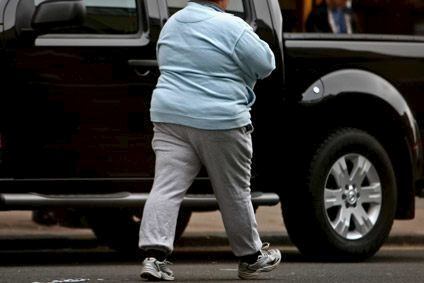 Major food producers and manufacturers operating in the UK are to work with the Institute of Grocery Distribution to launch a national healthy-eating campaign.
The programme aims to give consumers more information and support in how to follow better lifestyles and diets.
The campaign will go live in 2016 and hopefully go some way to address what the IGD's chief executive, Joanne Denney-Finch, believes is a "tipping point" in how the country, and food industry, in particular, address the issue of healthy eating in the UK.
She told major food companies and grocery retailers at yesterday's annual IGD conference that despite the efforts, particularly around reformulating products and offering healthier food options, obesity is still on the rise.
It was up to the food industry, she argued, to "clear up the confusion" that exists with some consumers over what constitutes a healthy diet.
She explained: "We're bombarded with health messages from so many sources and often they conflict. No wonder over half of shoppers (56%) are sceptical that the current nutrition advice is correct. The industry needs to give the clearest, simplest and most consistent messages – including information on packs."
The 2016 campaign will look to span the entire food chain with a three-pronged approach to promote healthier eating.
Firstly it will look to offer clearer nutrition labelling advice. New shopper research will seek to understand how more consumers could benefit from using nutrition labelling more often with practical steps to help the industry engage more with its customers.
It will then look at what food is being provided and eaten in the workplace by carrying out a series of what the IGD calls "healthy eating intervention pilots"across various food and grocery companies. These projects will particularly look to test various "nudge techniques" to encourage people to make healthier food choices, the IGD said. Any best practice recommendations will then be shared with the rest of the industry.
Thirdly, the programme will look to work with small food businesses and foodservice companies to better understand attitudes, understanding and any barriers to producing healthier products. The findings from the project will be combined with existing case studies of how food companies are successfully reformulating their products to then share with other smaller and similar businesses.
The campaign is designed to help address and deliver what Denney-Finch believes are the right "solutions to keep pace with changing shopper habits".