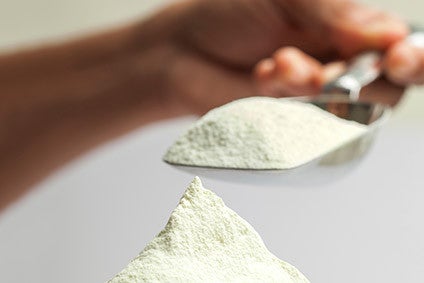 Ausnutria Dairy, the Hong Kong-listed infant formula maker, has booked higher nine-month revenue and profits, with sales of both its cow's milk and goat milk formula growing.
The company posted profit of CNY138.9m (US$20.1m) for the nine months to the end of September, up from the CNY9.7m booked the in corresponding period last year, when it wrote off inventory. Excluding the write-off, Ausnutria's adjusted profit almost trebled to CNY138.9m.
Revenue grew 28.8% to CNY1.89bn. Sales of the company's cow's milk formula in China rose 65.4% to CNY667.4m. Sales of goat milk formula climbed 29.6% to CNY461.2m.
"The directors believe that the incurrence of the expected improvement in financial performance is primarily attributable to, one, the continuous increase in sales of the group, which was driven by the adjusted business strategy and, two, the turnaround in the financial performance of the operations in the Netherlands after the processing and facilities upgrading plan of the group's factories in the Netherlands we completed at the end of 2015."