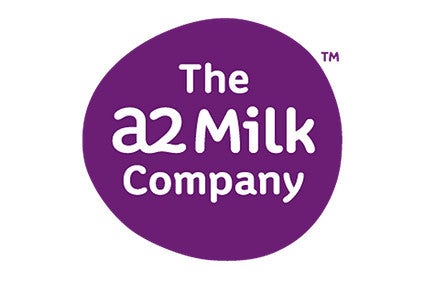 Increased sales in Australia and China and growing infant formula revenue helped A2 Milk Co. more than double its full-year revenue.
Total sales increased to NZD352.8m (US$258.2m) in the 12 months to 30 June, up 127.4% over the prior year.
A2 Milk expanded sales of its infant formula products, which made up 61% of total revenue in the year. Managing director Geoffrey Babidge said: "The 2016 financial year brought significant progress in our evolution from a branded dairy products company to one increasingly focused on a broader nutrition platform."
Yesterday (23 August), A2 entered into a new supply deal with supplier Synlait, which makes provision to increase infant formula production in order to prepare for medium-term growth in demand.
"The increase in demand for A2 Platinum infant formula in Australia and China during the first half created challenges in balancing supply, production and logistics. These have been met in conjunction with our manufacturing partner Synlait … and with an expansion of milk supply from affiliated farms in New Zealand. A new supply agreement was announced yesterday that strengthens the current business relationship between the company and Synlait by providing certainty around medium-term growth plans," Babidge explained.
On a regional basis, the company reported strong sales growth in Australia, New Zealand and China. On China, Babidge said that the company is prepared for further regulatory changes in the market. "The company maintained a strong focus on understanding and adapting to changes in the regulatory environment for infant formula products in China. As a result of that focus, the company considers itself well placed to respond to other potential changes over time," he noted.
Higher sales more than offset increased corporate expenses. Group EBITDA increased to NZD54.6m in the year, compared to NZD4.8m last year. A2 swung to a net profit of NZD30.4m, compared to last year's loss of NZD2.1m.
Outside New Zealand, Australia and China, A2 Milk is building businesses in the UK and the US. The company said its UK business "returned a better than break-even result" for the fourth quarter of the financial year and it expects "a break-even result" for the new financial year.
Babidge admitted the development of A2 Milk's business in the US has been slower than the company expected but he said the group was still confident in its prospects there.
"In the United States, we have been building distribution of fresh milk in California since our entry in April 2015 and now have distribution in over 1,800 stores. Progress has been behind our original plan given delays in achieving distribution with a number of larger retailers. While the slower build represents a revision of our initial entry plans, it does not affect the fundamental characteristics of what remains a highly attractive market for the company's branded products, nor our confidence in realising the opportunity," Babidge said.
The slower progress in the US may be tempering the market's expectations over A2 Milk's growth prospects. Shares in A2 Milk, up almost 13% so far this year, closed down 8.7% at NZD2.10 today