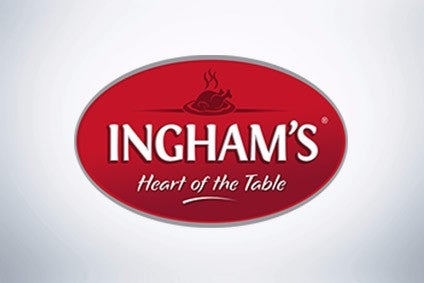 Inghams Group, the Australia-headquartered poultry group, today (15 February) reported higher first-half profits but saw its shares close down as it issued a cautious note on volumes.
The company, which floated on the Australian Securities Exchange in November, posted statutory net profit after tax of AUD9m (US$6.9m) for the first half of its financial year, a period that ran until 24 December. The result compared to AUD19.6m a year earlier.
However, the numbers included factors such as costs from Inghams' listing. Stripping out those items, Inghams said its pro-forma net profit after tax was AUD51.3m, up 13.8% year-on-year.
Inghams' pro-forma EBITDA rose 9.1% to AUD95.2m. Pro-forma revenue grew 4.3% to AUD1.23bn.
Mick McMahon, Inghams' CEO, said: "The results for the group are in line with prospectus forecasts and reflect strong demand for Inghams' quality products, with our customers continuing to invest in chicken as the healthy and competitive protein."
Inghams' maintained its forecast for annual pro-forma net profit after tax of AUD98.8m, which the company said it expects to achieve "based on the current trading outlook".
The group said its volume growth in Australia is expected to "moderate" as it "cycle[s] a number of EDLP initiatives by customers in the second half". Inghams said its annual volumes in Australia would be "broadly in line" with the forecast it gave in its listing prospectus.
Shares in Inghams, up 4% since the company listed in November, closed down 1.77% at AUD3.33 today.