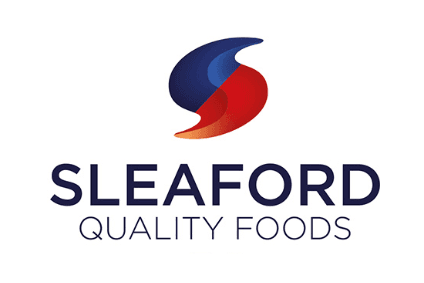 Sleaford Quality Foods, a UK ingredients supplier majority-owned by Indian conglomerate Jain Irrigation Systems, is looking to diversify its customer base.
The company, a supplier of a range of food ingredients to manufacturers and foodservice operators, is drawing up plans to launch a consumer-facing product in the retail channel next year.
"The retail strategy is emerging. The company's core business is in ingredients and foodservice. The products that Sleaford imports from our farms through the Jain group are bang on-trend for this moment. They've all got a really good health profile. The provenance and traceability is 100% because they come from our own farms in India. The time is right now for moving into retail as well," Sonja Bentley, who last month joined Sleaford Quality Foods as commercial director, told just-food.
Bentley, who joined Sleaford Quality Foods from the Nestle/General Mills venture Cereal Partners Worldwide, was coy about the type of product the business is looking at launching, as well as its branding.
"We haven't actually decided what range we're going to go with. We're scoping that out at the moment. I would like to source directly from India. We've got a couple of products that Jain currently make in the Indian market that would be perfect for the UK market," she said. "We're looking at the moment at whether we can get it over here and whether we can distribute it. It's not an ambient product. It's a fresh product. I'm being a bit vague because I don't want to say what it is because there isn't a product like it in the UK market and I want to keep it to myself until we're ready to go. We're going after complete white space."
Part of Sleaford Quality Foods' foodservice business is through the Chef William brand. Bentley said the retail brand was "to be confirmed".
She added: "I would love to use some of the branding that Jain uses in India. Obviously when there is a difficulty with language and a word that is very unfamiliar to UK tongues that probably wouldn't be appropriate but they've got some other products and we could use the branding on those."
The retail move is part of Sleaford Quality Foods' ambition to almost double its sales in the next five years. In the year to 31 March 2017, the most recent fiscal period for which accounts are available, the company's turnover reached GBP55.1m (US$72.8m), up from GBP50.1m the previous year. Bentley said Sleaford Quality Foods is eyeing turnover of GBP110m in five years.
The business is also looking to grow with existing and new customers in its core sales channels, including through innovation, Bentley said, with the company building a new kitchen at its site in Lincolnshire in eastern England.
Sleaford Quality Foods generates most of its revenue from the UK but it is also looking to build its export business, Bentley said. To that end, the firm has recently hired former Piper Farms and A.E. Rodda & Son executive Anthony Ware as its export manager.
"Most of the sales are here in the UK. We are going to be doing a lot more export sales," Bentley added.
In the year to 31 March 2017, Sleaford Quality Foods generated an operating profit of GBP1.3m – against GBP742,294 the previous year – and a net profit of GBP872,444, versus GBP462,334 a year earlier.