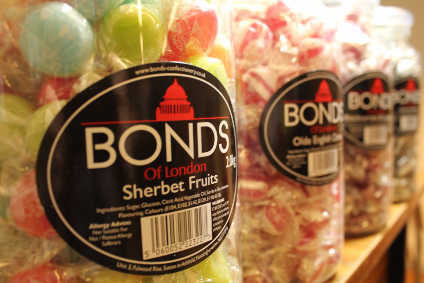 Innovative Bites, the UK-based American food wholesaler, has acquired UK confectioner Bonds of London in a deal that will double the firm's turnover.
The company said the "multi-million pound" acquisition was the "first step" in Innovative Bites' drive to become the UK's "leading confectionery supplier". The acquisition of Bonds of London will further diversify the Innovative Bites will bring the revenue of the company to more than GBP50m (US$70.8m), Innovative Bites revealed. Last year, the Innovative Bites generated sales of over GBP25m. Further financial details were not disclosed.
Founder and owner of Innovative Bites, Vishal Madhu, said: "Bonds of London is one of the UK's oldest and leading confectionery suppliers and its acquisition will significantly enhance the product offering and services to Innovative Bites customers…. The acquisition represents a win-win for both Bonds of London and Innovative Bites and we are all very excited about the future."
Bonds of London MD, Philip Courtenay-Luck, will stay on post acquisition. Commenting on the deal, he said: "This is a move that strengthens both businesses and will allow us together to better serve our customers' needs. Innovative Bites imported American products combined with Bonds' traditional sweet brands and highly respected multiple own label supply service makes for a powerful combination and I am hugely excited about being part of this next phase."
Bonds of London's 150-person strong workforce will be retained and the headquarters of both companies will be kept open.
Innovative Bites was founded in 2008 and supplies US brands to UK and European customers. The group has exclusive distribution deals with Hostess Brands LLC-owned Twinkies; Impact Confection's Warheads; and Post Holdings' Mom Brands cereal.

Bonds of London, which was founded in 1895, supplies a portfolio of 450 different products to multiple and independent retailers including The Co-operative Group, Spar, Wilko and Poundland.